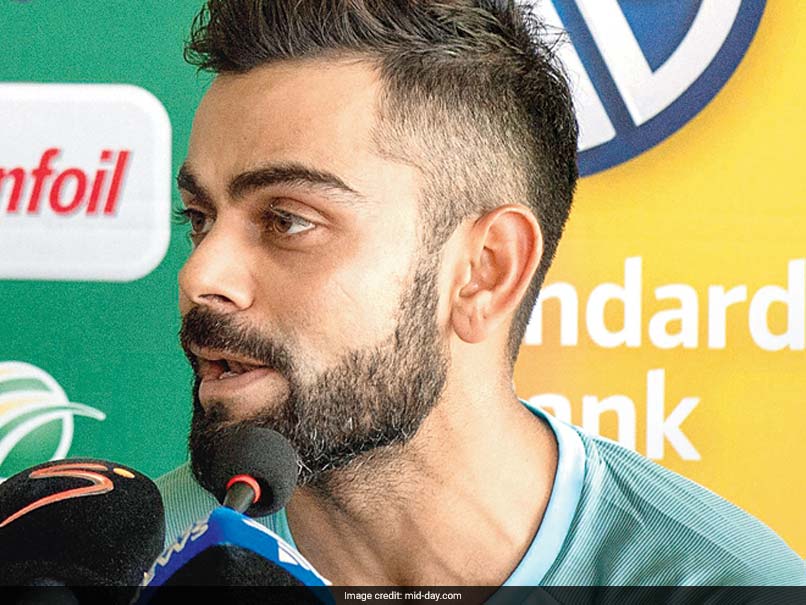 VIrat Kohli speaks to the media.
© mid-day.com
India skipper Virat Kohli was deeply disappointed at the result and hurt that the batsmen had let themselves down, being bowled out for only 135 in the second innings of the opening Test here yesterday. "Of course, taking 20 wickets is the priority. But if your batsmen don't bat well then it doesn't matter," said Kohli after the 72-run defeat.
"We needed to bat better than what we did. Hardik showed great character in the first innings. We feel really disappointed by how things went on. We needed, if not one big partnership, then every wicket adding 30-35. We needed to show more character with the bat there is no question about it.
Faf du Plessis, South Africa's captain, believed that the Cape Town Test in which South Africa comfortably beat India inside of three days despite being in danger of even losing the game at certain key moments, was "as good as it gets." "It's not like I scored two hundreds in this game and (that's why) it's one of my favourite games of cricket. There was this flow the whole time: India's on top then South Africa's on top, then they are taking the game to us and we are taking it back to them," said du Plessis.
"Just as an advert for Test cricket, that's as good as it gets. It was exciting and the fans had their full value for money because it was entertainment right through. Even if we had lost this game, we would have been very disappointed but would have said the way this game was played was remarkable." Du Plessis was especially happy with the way the pitch played.
"The pace is not something I've seen at Newlands on Day One. That first hour normally you get movement but slow. To give credit to the groundsmen, we asked for a pitch that had pace and bounce and a little bit of seam movement," said Du Plessis.
"I think that was a great contest between bat and ball. I think India would be first to say that it wasn't an unplayable pitch. Once you got in, there were opportunities to score. This morning it was probably the hardest to bat with the covers being on for two days." Du Plessis admitted that there were passages of play when he was far from confident.
"I was nervous [at lunch]. I knew that if we could get wickets with the new ball we can get through their batting line-up. I came here this morning hoping to get a 350 lead and bowl to them tonight, so obviously that didn't go to plan!"
(This story has not been edited by NDTV staff and is auto-generated from a syndicated feed.)