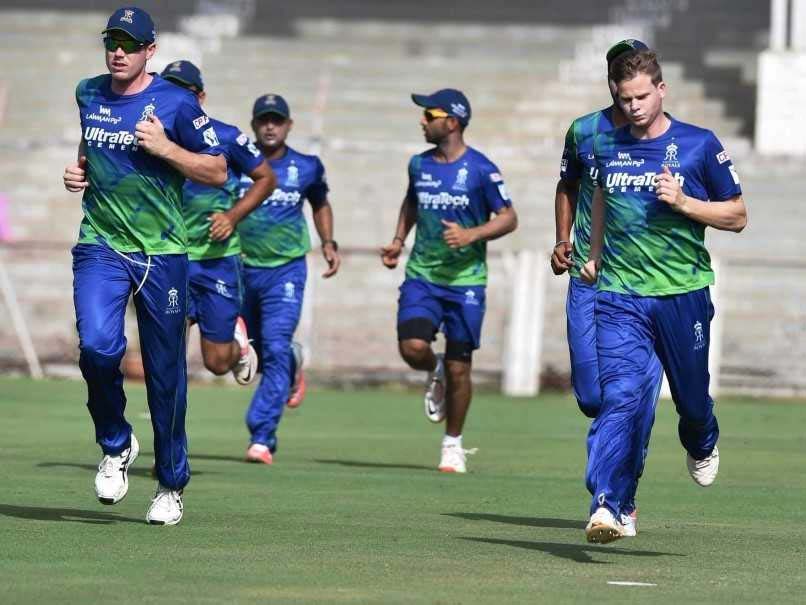 Jaipur's Sawai Mansingh Stadium will host Rajasthan Royals' home games in IPL 11
© AFP
BCCI Acting Secretary Amitabh Chaudhary on Saturday welcomed Rajasthan Cricket Association (RCA) back in the Board's fold and said decks have been cleared for Jaipur's Sawai Mansingh Stadium (SMS) to host Royals home games in the upcoming IPL. "There were two impediments over RCA and the ground in Jaipur. Now, RCA is back into the fold. "A recce has been done at the SMS and the court has ordered termination of lease and it will now be extended till the end of the IPL. So things looks settled for Jaipur," Chaudhary said in his opening remarks before the start of IPL auctions.
The Royals last played at the Sawai Mansingh Stadium in 2013. They later had to shift base to Ahmedabad and then to Pune due to the suspension on RCA.
IPL Chairman Rajiv Shukla, meanwhile, welcomed Chennai Super Kings and Rajasthan Royals back in the league after serving a two-year suspension.
"Our family is again united with eight original franchises. So, I would like to welcome Chennai Super Kings and Rajasthan Royals," Shukla said.
A total of 580 cricketers will be up for sale in the two-day auction starting today, but Shukla said their main emphasis is on domestic players.
"The good thing about this year's IPL was that when the auction process was announced more than 1100 players registered themselves. Out of which, after elimination process, 580 players will be going under the hammer," he said.
"Our emphasis has been on domestic cricket. That is why 298 uncapped players will be under the hammer today and that will be the strength of the 11th edition of IPL."