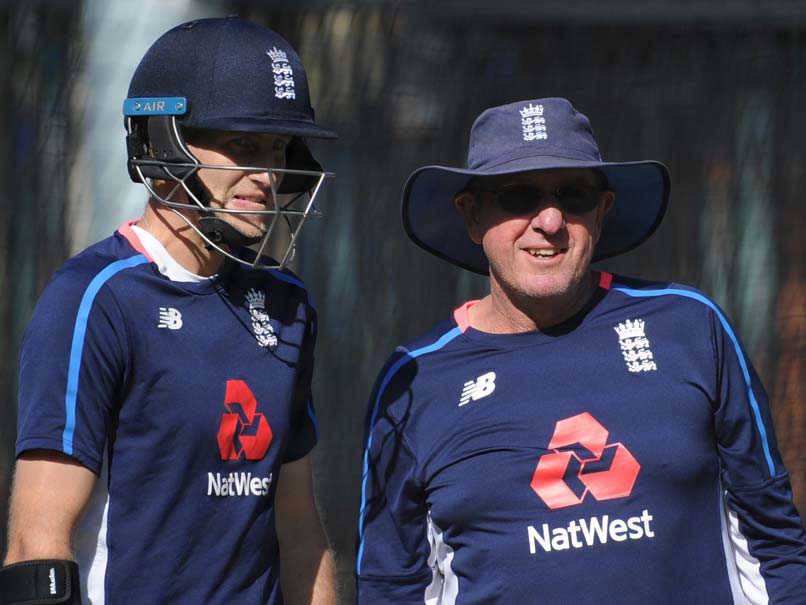 Joe Root is England Test captain
© AFP
England cricket team coach Trevor Bayliss feels that Test captain Joe Root should not play the Indian Premier League 2018 and take time off to recuperate from what has been a physically and mentally draining Ashes series. England were outplayed in all departments by hosts Australia as they were hammered 4-0 in the five-Test series, with Root often finding himself completely out of his depth and struggling to find his form.
"We had that discussion a few days ago, I suggested to him that he shouldn't play, that he should have a break," Bayliss told Sky Sports.
"He feels that whenever he's had a break in the last couple of years, it's always been a T20 series. He wants to play in 50-over World Cups and T20 World Cups.
"He thinks if he keeps missing all the T20 cricket he's just going to fall behind and not be up to speed when those come along.
"It's just a Catch-22 situation. There are difficult decisions to make. You're damned if you do, damned if you don't," the coach added.
Bayliss knows what the pressures of the IPL are all about, having coached Kolkata Knight Riders (KKR) to two titles.
The coach feels that since England have a heavy schedule in 2018, almost immediately after the IPL, it would be a good to ensure that Root doesn't burn himself out.