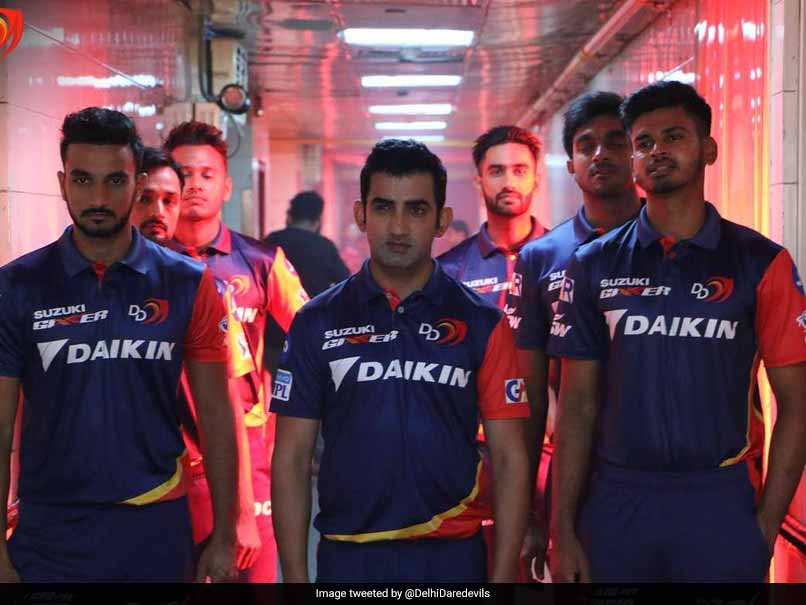 Gautam Gambhir's return to Delhi Daredevils can only be good news for the franchise.
© Twitter
One of the worst kept secrets of the Indian Premier League (IPL) Player Auction 2018 was the return of Gautam Gambhir to Delhi Daredevils (DD) from Kolkata Knight Riders (KKR). The mercurial left-hander's time with the Kolkata outfit had run its course and there was really no doubt where Gambhir was headed. DD would be glad to have him back, since he has the experience and also what Delhi desperately needs - someone who knows how to win finals. Gambhir's return to Delhi, where he had spent the first three years in the IPL, can only be good news for the franchise.
As per the KKR authorities, it was Gambhir who had asked them not to bid for him during the auction. 
"He was very much in our plans for the auctions, RTM (Right to Match), but he had a conversation with us well before. He felt that there might be a different challenge before (him), we don't know what it was. And (he) requested if we would refrain from bidding for him or using Right to Match," KKR CEO Venky Mysore had said in a Twitter video after the auction.
That ended seven fruitful years that Gambhir spent with KKR, during which the franchise won the title as well.
Gambhir has always been one of the most unsung of India's cricketing heroes. In each of the recent ICC world-level wins, Gambhir has had a crucial role to play, but the plaudits always got to others.
This possibly could be a renewed effort to re-establish himself as one of the champions of the IPL, as a captain. Needless to say, winning the title for the Daredevils would be a perfect plot.