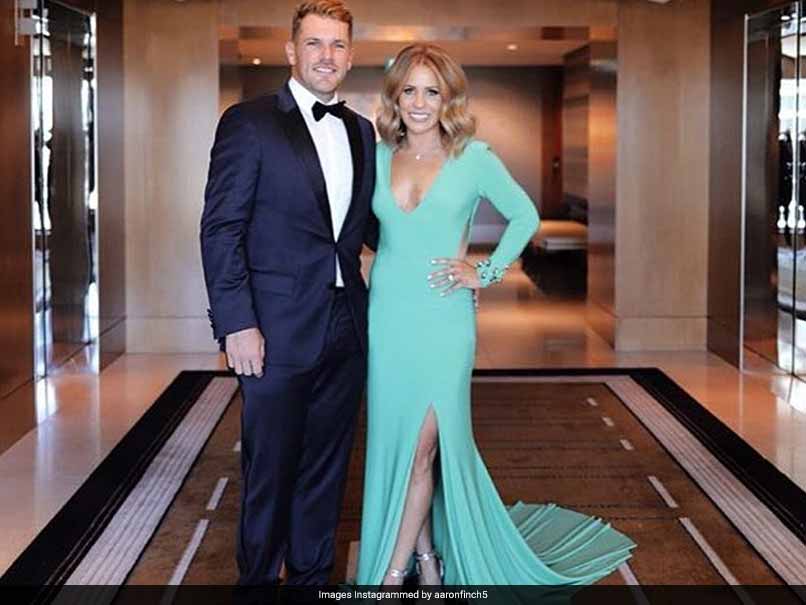 Aaron Finch is all set to tie the knot with fiancee Amy Griffiths on April 7.
© Instagram
Indian Premier League (IPL) franchises Kings XI Punjab (KXIP) and Delhi Daredevils (DD) will miss the services of Aaron Finch and Glenn Maxwell respectively for their opening matches of the tournament. Finch, who was bought by KXIP in this year's IPL auction, is set to tie the knot with fiancée Amy Griffiths on April 7. Finch has also named close friend Maxwell the Master of Ceremonies for the marriage. DD and KXIP are scheduled to play their opening matches on April 8 at the Feroz Shah Kotla, Delhi.
"I saw the fixture this morning - there's no chance I'll be missing my wedding," cricket.com.au quoted Finch as saying.
"That'd be a bit tough leaving Amy at the altar, wouldn't it?" Finch further added with a smile.
However, Finch will be available to play KXIP's second match, scheduled on April 13.
"The second game we play is on the 13th, that'll give me plenty of time to get over there and miss only one game luckily," The Australian batsman remarked.
While they are missing out on the opening matches, both the Australian players are thankful to their franchise coaches - Brad Hodge (KXIP) and Ricky Ponting (DD).
"Having one of my good mates 'Hodgey' as coach ... he knows about it now. I did wait a bit longer to send him the invite to the auction. It's just a case of missing one game but hopefully playing with Kings over a three-year period, it's not the end of the world," Finch said.
With both the Victorians missing out, Finch believes that other Australian players taking part in the cash-rich league will not miss their opening matches due to his wedding.
"Guys like Davey (Warner) and that, they've got a job to do for their franchises so I'm sure they'll be in India," he said.