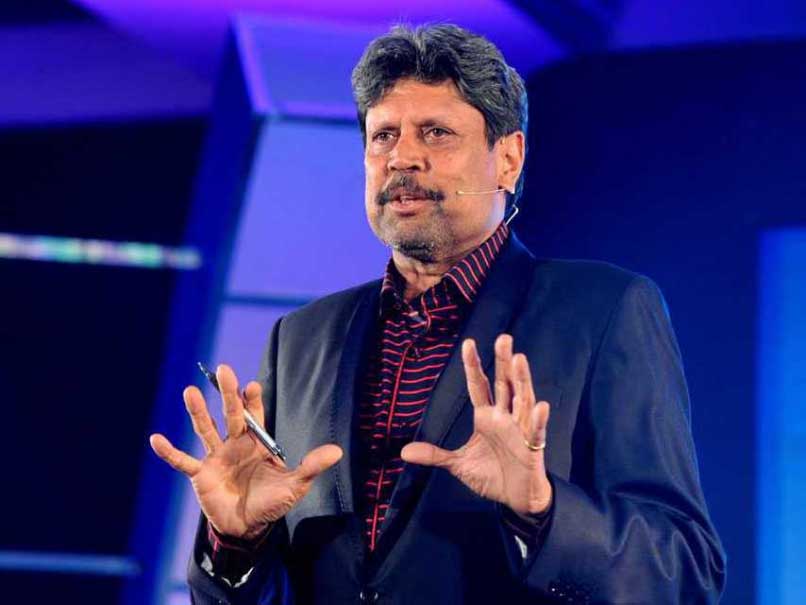 Kapil Dev said that the IPL will help create Indias future cricketers and athletes.
© PTI
World Cup-winning captain Kapil Dev will be donning a new hat for the upcoming season of the Indian Premier League. Comedy and cricket will come together for a show titled "Never Run Out of Laughter" and obviously comparisons are being made to Cricketer turned politician, Congress leader Navjot Singh Sidhu who is a regular on a popular comedy show. But Kapil Dev said there can be no comparison between Sidhu and him. "I don't think anyone can be as good as Navjot Singh Sidhu. He is too good. I know only cricket. But if cricket and comedy come together I am sure it will be good. There is more fun, more enjoyment," Kapil Dev told NDTV.
Speaking on the ball tampering controversy during recent South Africa- Australia series, Mr Dev said, "The focus should be cricket. These things keep happening. I don't think anyone can say that no player will make a mistake again. But the focus has to be on playing the game in the right spirit. Sometimes the game is brought into disrepute but then what can you say?"
Talking about the IPL experience Kapil Dev said the IPL will help create India's future cricketers and athletes. "I haven't played the IPL so I do not know what exactly it is. But today when parents say if you are not good at studies but you can play the IPL if you are good at cricket then it's a huge thing. Today parents have started encouraging their kids to play cricket. The impact of this will be seen in the next few decades, not just in cricket but other sports too. It will go a long way in creating future athletes," he told NDTV.
Describing Pakistan cricketer Shahid Afridi's comments on Kashmir as a publicity stunt, Kapil Dev told NDTV, "Sometimes famous people don't want to stop being in the limelight. They want to be the centre of attraction. When you have never been political but suddenly start making statements like these, it's baseless. The media has a responsibility to not give space to anyone who says something controversial. If you give it attention then you are doing it for TRPs because he doesn't deserve this attention."
Indian captain Virat Kohli, when asked to comment on Pakistani cricketer Shahid Afridi's widely-condemned rant on Kashmir on Twitter, said today that he would "never support anything opposed to the benefit of our nation". While refusing to say much "without total knowledge", the Indian cricket captain added that his priority was "definitely with the nation".