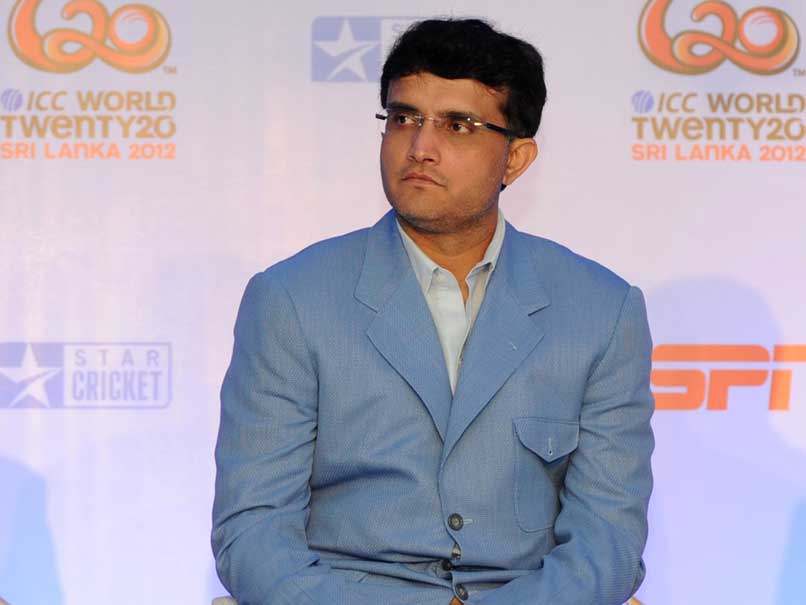 Sourav Ganguly will skip the IPL auctions
© AFP
Former India captain Sourav Ganguly, who is also the president of the Cricket Association of Bengal (CAB), will not be attending the Indian Premier League players' auction to be held in Bengaluru on Monday. Meanwhile, Mumbai Cricket Association (MCA) joint secretary PV Shetty, in all likelihood, will be there for the event. Both the erstwhile IPL governing council members are eligible to attend the auction. Sources confirmed that only Ganguly and Shetty have been sent feelers by the Board of Control for Cricket in India (BCCI) to attend the meeting. Ganguly will not be attending it as a source, privy to the developments, said, "IPL governing council members hardly have any role to play in auctions".
"I am leaving for Bengaluru as CEO Rahul Johri asked me to attend the IPL auction as an erstwhile member. I don't know about others," Shetty told PTI on Sunday.
The erstwhile IPL governing council included all office bearers along with Rajeev Shukla, Sourav Ganguly, MP Pandove, Jyotiraditya Scindia and Shetty.
Anurag Thakur and Ajay Shirke are already ousted by Supreme Court.
As per Committee of Administrators (COA) diktat, vice president CK Khanna, treasurer Aniruddh Chaudhry and joint secretary Amitabh Chaudhary are not entitled to attend with their undertakings still pending in Supreme Court.
The tricky area was that COA has left it on other members of old GC to interpret and decide on their own whether they can attend or not.
Accordingly, Pandove has decided against it as he has demitted office in Punjab Cricket Association (PCA).
"I am no longer eligible as I have demitted office. I am not attending IPL auction tomorrow."
Former IPL chairman Rajeev Shukla also had to go on compulsory cooling off as he has had more than nine years in the Uttar Pradesh CA. He will, in all likelihood, skip the auctions.
Ditto for Jyotiraditya Scindia, Congress MP, who is no longer the president of Madhya Pradesh CA as he has already completed more than nine years in office.
(With PTI Inputs)