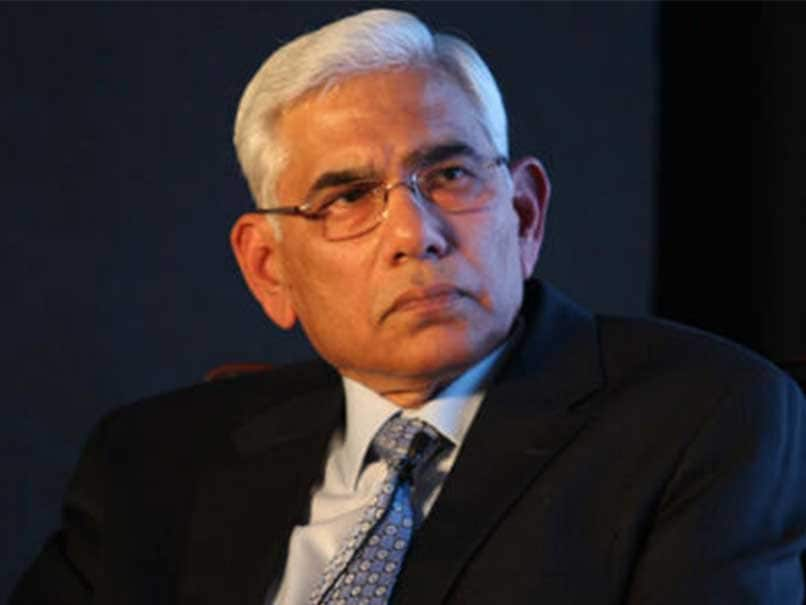 Headed by former CAG Vinod Rai, the COA barred 3 BCCI officials from talking part in IPL auctions
© NDTV
Headed by former CAG Vinod Rai, the Committee of Administrators on Sunday, barred three top BCCI officials from attending the IPL players' auction scheduled to be held on Monday in Bengaluru. The COA made it clear that only those who conform to the reforms made mandatory by the Supreme Court, would be eligible to attend the auction. Mr C. K. Khanna, Mr Amitabh Choudhary and Mr Anirudh Chaudhry are the three officials who will no longer be a part of the auction.
The COA issued a statement that states, "Mr C. K. Khanna, Mr Amitabh Choudhary, Mr Anirudh Chaudhry and any other persons who claim to be ex-officio members of the IPL GC on account of being office bearers of the BCCI shall not be entitled to attend the IPL Player Auctions since the issue regarding validity of the undertakings filed by such persons pursuant to the order dated 2nd January 2017 is still pending before the Hon'ble Supreme Court."
Khanna is still the BCCI vice-president while Anirudh has been the treasurer. Amitabh was serving as the joint secretary before all three were rendered powerless following the institution of the COA.
"The Committee of Administrators does not have complete data to determine whether each of the members of the IPL GC other than the ex-officio members are disqualified or not. In view thereof, the said other members are requested to assess for themselves as to whether they are disqualified or not.
"Should they attend the IPL Player Auctions, the concerned members would be deemed to have undertaken and represented that they are not disqualified as aforesaid," the committee said.
The COA said it might designate specific individuals for the auction in case the IPL Governing Council does not have more than two eligible officials.
"In the event less than 2 of the members are available to attend the IPL Player Auctions on 20th February 2017, any role that may ordinarily have been performed by the IPL GC in relation to the IPL Player Auctions will be performed by such persons as the Committee of Administrators may separately designate for the purpose, if required," it said.
Over 350 players will go under the hammer in the IPL players' auction tomorrow.
(With PTI Inputs)