Story Progress
Back to home
IPL 2017: Why Gautam Gambhir's Wife May Kill Him
Neither wife Natasha, nor Shah Rukh Khan has been able to make Gautam Gambhir dance. So what changed?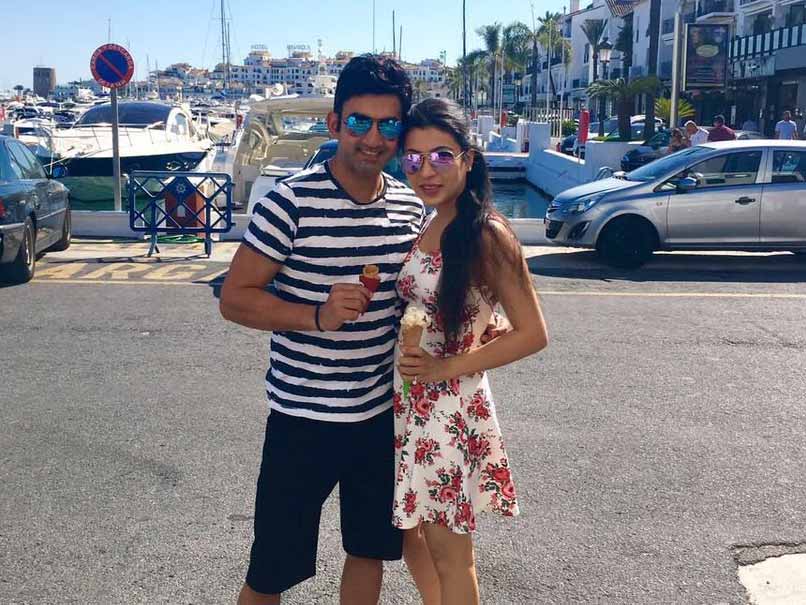 Gautam Gambhir got married to Natasha Jain in October 2011
© Twitter
Highlights
Gautam Gambhir loves butter chicken and dal

Nobody could pull him on to the dance floor

Gambhir scored 76* vs Gujarat Lions to guide his team to victory
Gautam Gambhir, by his own admission, isn't the life of any party. He always comes out as super serious, even sullen and that is also attested with the run-ins he has had over the years with many, ranging from Shahid Afridi to Virat Kohli and many more. But the Indian Premier League can really change people, as the Kolkata Knight Riders admits in his KKR Captain's Diary. He actually danced! Even his wife hasn't been able to get him to do that so far. No wonder she'll be a little cheesed off.
Gambhir wrote in his column in the Hindustan Times about how he was 'a quintessential Punjabi who loves his butter chicken and daal'. He loves his Punjabi music too, but neither his wife Natasha, nor SRK have been able to pull him on to the dance floor.
Till now, that is.
"Let me share a little story," Gambhir wrote. "I am a quintessential Punjabi who loves his butter chicken and daal. I love my Punjabi music but not those DJ kinds. But I never dance which is very un-Punjabi and akin to an Aussie cricketer who doesn't sledge! I never ever have, not even to please my wife or erstwhile female interests. Not even Mr. Khan could make me dance at any of KKR's IPL after-match parties," Gambhir writes.
"But then there is always a first. Yes, yours truly shook his leg and that too for a sponsor's shoot. Yes, I did. I know my wife Natasha will kill me for this as I have turned down her demands, instructions, and even appeals to shake a leg with her. I didn't even dance at my brother-in-law's bachelor's party which Natasha says "is criminal".
"Anyways, post my debut gig, my KKR mates are out to get me. That smirk never leaves Yusuf Pathan's face, Surya Kumar Yadav is offering me dance tips in exchange of batting tips. One other gentleman has quietly told me never to dance again. Well...
Promoted
So as you see, it's never too late.
Then came the runs in the match with Gujarat Lions, as Gambhir danced a two-step with Chris Lynn to guide KKR to a massive 10-wicket win.
Topics mentioned in this article