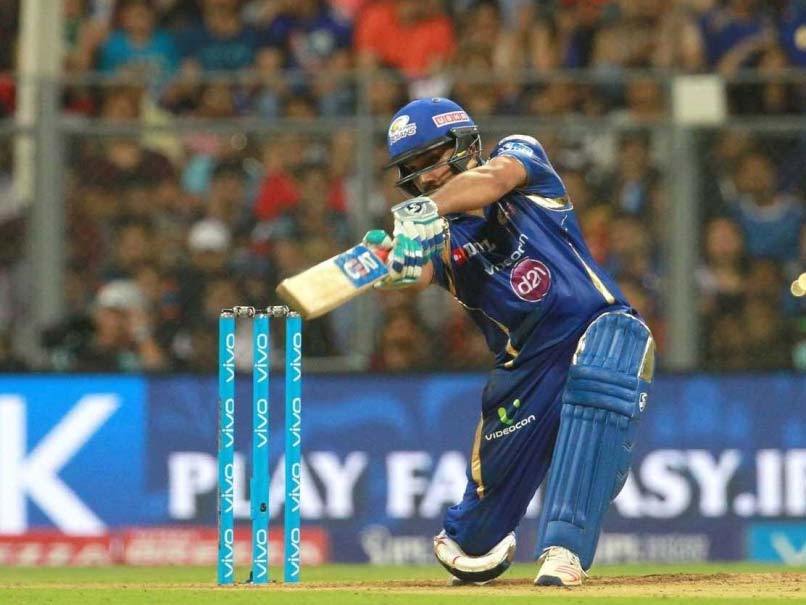 Rohit Sharma is the captain of the Mumbai Indians.
© BCCI
Rohit Sharma is in trouble right at the beginning of the 10th edition of the Indian Premier League. The Mumbai Indians captain has been reprimanded by the match referee for showing dissent during the match against Kolkata Knight Riders in Mumbai. The 29-year-old showed his disappointment with the umpire's leg before wicket decision off Sunil Narine's bowling and expressed his anger while walking back to the pavillion at the Wankhede Stadium in Mumbai on Sunday night.
Although Mumbai Indians won the match by four wickets, at the time when Rohit got out the team needed 105 more runs off 62 balls.
"Rohit Sharma, the Mumbai Indians captain, was reprimanded by the match referee for showing excessive, obvious disappointment with an umpire's decision during his team's contest against the Kolkata Knight Riders at the Wankhede Stadium," an Indian Premier League (IPL) statement said.
"Mr Sharma admitted to the Level 1 offence 2.1.5 of the IPL Code of Conduct for Players and Team Officials. For Level 1 breaches of the IPL Code of Conduct, the Match Referee's decision is final and binding," it added.
(With inputs from PTI)