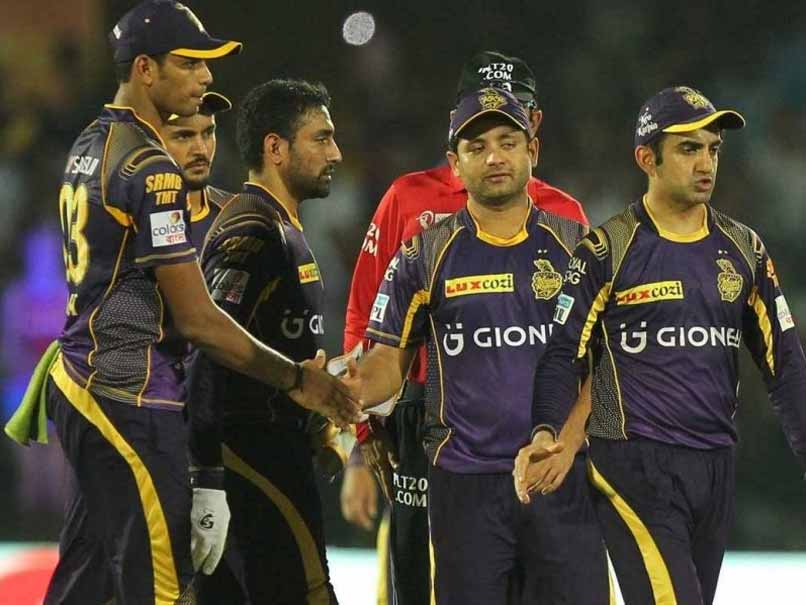 Kolkata Knight Riders were convincingly beaten by Gujarat Lions in their previous IPL 2017 match.
© BCCI
The contest between Kolkata Knight Riders (KKR) and Royal Challengers Bangalore (RCB) is something to look out for not just in terms of who wins or not. It is also a match where we see two of Indian cricket's firebrands - rival skippers Gautam Gambhir and Virat Kohli - in a contest once again. There is fair amount of history between the two, who have previously nearly come to blows during the Indian Premier League (IPL). So this one could be the one to watch out for.
Gambhir can't possibly be in a very happy frame of mind after losing to bottom-ranked Gujarat Lions, while Kohli and his side should be feeling much better after the massive win over the same side.
Some of the relief would be in the form of Chris Gayle finally coming good, but with just two wins out of six matches, it is still quite a way to go between now and real-time attempts at the top-four slots for the knockout games.
KKR decidedly have a better bowling attack, but given the flat pitches that have been on display, assuming that just bowling will win games is a fallacy, as KKR discovered against Gujarat.
So it could once again end up depending on whose batsmen land on their feet. That could make a telling difference at Eden Gardens.