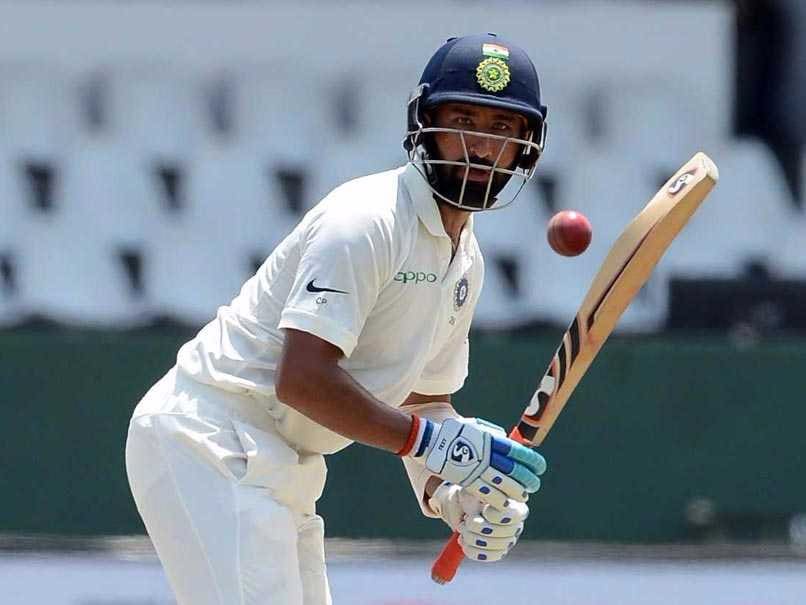 Cheteshwar Pujara made his Test debut in October 2010. (File picture)
© AFP
Cheteshwar Pujara has become a vital cog in the Indian Test team set-up due to his consistent performances since his debut in October 2010. Pujara came in the limelight when he struck a brilliant unbeaten 206 against England at Ahmedabad in November 2012. Since then, Pujara has come a long way and cemented his place in the Test set-up. In a video uploaded by the Board of Control for Cricket in India (BCCI), Pujara along with his father, Arvind Pujara, spoke about the rapport they share when it comes to cricket and how his father helped him in his early days with the game.
When asked about how strict his father was, Pujara said, "I would say that he was very strict, especially in my early days. I was never allowed to go anywhere and celebrate any festivals. I was never allowed to participate in the kite flying festival or burst fire crackers during Diwali because if I suffered any injury I wouldn't have been able to go for the practice the following day."
However, Pujara jr. mentioned that they have come to terms now and father understands that cricketers too need to relax a bit.
"I had so many restrictions in my early days, but it helped me focus on my game. And now, we have come to terms where now he is a bit liberal about what I do. He understands that there are times when cricketers need to relax a bit. So now we have a good rapport," Cheteshwar Pujara said with a smile.
Talking about how big a role his father played in his life, he said, "Not just as a coach but even as a father, he was helped me a lot. When I was seventeen I lost my mother. It wasn't easy to go through that phase but mentally he was very strong and we kept working on my game. He has a huge role to play in my life and cricket as well."
Reiterating how close his father is to the game of cricket, Pujara said that his fans would know more about his hobbies than his father.
"Whenever he talks, he will just talk about cricket. If you ask him anything apart from cricket, with respect to me, I don't think he will be able to answer that. My fans will know more about my hobbies than my father," the right-handed batsman quipped.
With India ready to host the Windies for the first Test of the two-match series, Pujara sr. said that it is a proud moment for Rajkot as it is hosting its maiden Test match and two players from Saurashtra -- Pujara and Ravindra Jadeja -- will be playing for Team India.
Topics mentioned in this article
India Cricket Team
Cheteshwar Pujara
India vs West Indies 2018
India vs West Indies, 1st Test
Cricket