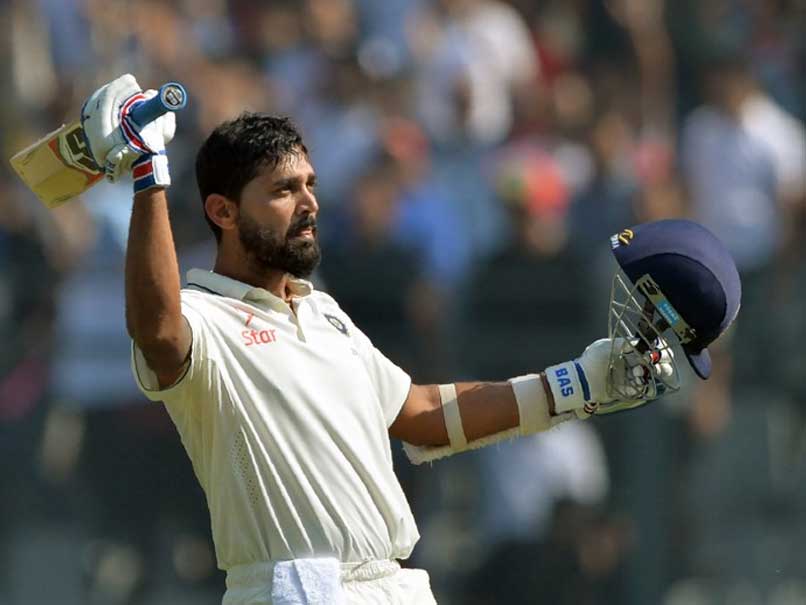 Murali Vijay scored 136 in India's first innings on Saturday.
© AFP
Indian opener Murali Vijay on Saturday credited the week-long break between the third and fourth Tests against England for helping him recover his form with the bat.
Vijay, who scored 136 in India's first innings to help the hosts take charge of the match, was asked after the day's play if the break ahead of the Mumbai Test helped players.
"Definitely, yes the break helped me and helped everybody else to go and rethink and come back better," he replied.
The 32-year-old batsman termed his century on Saturday as 'special'. "It is special because I started off well in this series and the next couple of matches I couldn't play the way I wanted to play. I was getting out too early, I just came out in much more clearer mindset for this game and I wanted to back my instincts and play," he said.
With India having taken a 51-run lead at stumps on Day 3, Vijay asserted that India were on the driver's seat in the ongoing Test.
"Yes, because any lead is gold on this wicket. During tea time we just thought of getting close to their target, but now the way (India captain) Virat (Kohli) and Jayant Yadav are batting, we are in a pretty good position," he stated.
India will resume Day 4 at a score of 451/7, with Virat Kohli and Jayant Yadav unbeaten at 147 and 30, respectively.
(With inputs from PTI)