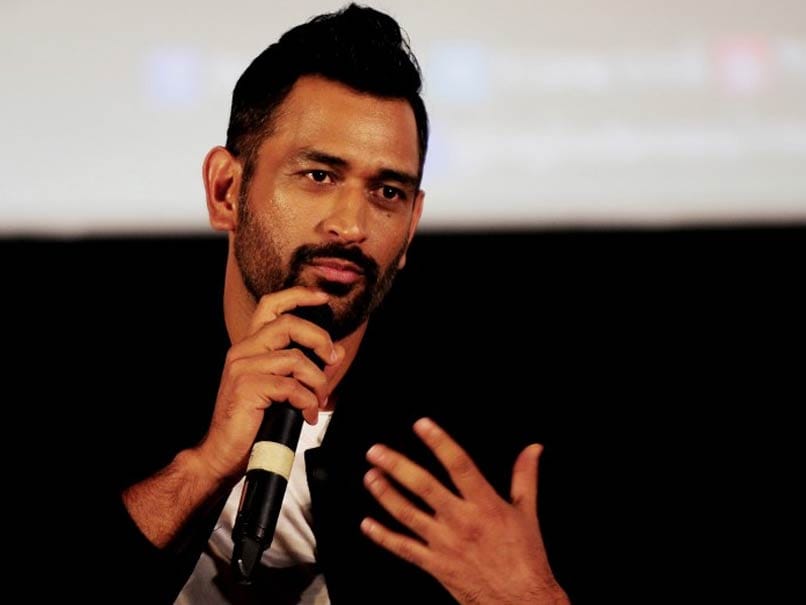 MS Dhoni addressed the media ahead of the first ODI against England.
© AFP
Mahendra Singh Dhoni addressed the media on Friday ahead of the first ODI against England at the Maharashtra Cricket Association (MCA) stadium in Pune. He recently stepped down as captain of the India One-Day and T20I teams. India's Test captain Virat Kohli was named his successor. Dhoni, however, has made himself available for the India-England limited overs series. India face England in a three-match ODI series, starting on January 15, which will be followed by a three-match T20I series. The wicket-keeper batsman made his ODI debut in December 2003 against Bangladesh in Chittagong. He captained India in 199 ODIs and, as skipper, had an average of 53.92. Dhoni, in the press conference, spoke about the reasons behind giving up captaincy of the Indian team and what his role will be with the team going forward. He also said that Virat Kohli is ready to skipper the ODI and T20I sides and was all praise for current crop of Indian players.
Here are the highlights:
- Split captaincy doesn't work in my view and since I have retired from Test cricket, I decided it was time to move on, said Dhoni.
- He said that Virat Kohli is ready to captain the limited overs side.
- Dhoni said he will do all he can to help Kohli with his captaincy and keep a close eye on the field positioning.
- He heaped praised on Kohli's captaincy style in Tests and said that he will have an easier time captaining the limited overs side.
- Dhoni spoke about how his role as a batsman changed over the years because he was needed down the order.
- The former India skipper said that he would have liked to bat at No.4 and could have scored more runs but felt that the team is more important than an individual.
- Dhoni said as captain his aim was always to finish off the games.
- According to Dhoni, the current Indian team has the potential to win games everywhere and the pool of fast bowlers can do well in any condition.
- Dhoni feels Virat Kohli will win more games as captain than he did.
- Dhoni said that this team could be the most successful Indian team ever and will rewrite history.