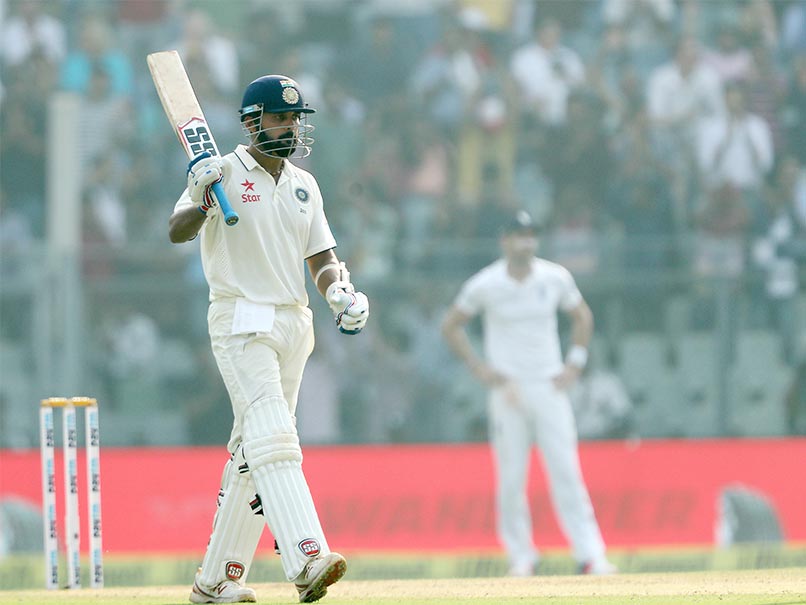 Live Cricket Score - India vs England: Ashwin takes six wickets
© BCCI
In reply, India lose KL Rahul early. The right-hander was cleaned up by a beauty from Moeen Ali.
With the pitch providing plenty of assistance to the spinners, the Indian batting line-up will have to dig deep in order to take a first innings lead.
Catch the highlights of India vs England, 4th Test from Mumbai (SCORECARD)
16:37 IST: STUMPS! So, that's it from us today! India look in formidable position now. Though, the first session will be very important tomorrow. All eyes will be on batsmen. Do join us for India Vs England 4th Test Day 3 at Mumbai. Adios!
16:35 IST: India 146/1 at stumps (M Vijay 70*, Cheteshwar Pujara 47*, M Ali 1/44) trail England by 254 runs
India vs England Live Cricket Scores 4th Test Day 2 in Mumbai
16:29 IST: Last over of the day, Root will finish the proceedings with his off-spin
16:27 IST: India 144/1 in 51 overs, trail England by 256 runs 
16:22 IST: Pujara on 47
16:20 IST: FOUR! What was that! Ball slipped out of the hand. Adil Rashid has been a disappointment for Alaistair Cook so far
16:14 IST: Four overs remaining in the day now
16:11 IST: 100-runs partnership between Pujara and Vijay from 195 balls . England look in trouble now. India 139/1 trail by 261 runs
16:02 IST: FOUR! Nothing is working for Alastair Cook. Moeen Ali looks tired. Easy pickings for Murali Vijay
15:54 IST: SIX! That's a cracker! Vijay tonks it right over the covers for a six
15:45 IST: FOUR! Sheer elegance by Cheteshwar Pujara. Back foot punch! 
15:43 IST: FIFTY! Murali Vijay completes 15th Test fifty. India 109/1 trail England by 291 runs.
15:35 IST: India 104/1 trail England by 296 runs. Minimum 15 overs left for the day
15:28 IST: FOUR! Back to back boundary for Pujara. India 104/1 trail England by 296 runs
15:27 IST: FOUR! Pujara steers it down towards the third man for a boundary. Anderson looks upset
15:25 IST: Aah! That turned sharply. Even Moeen Ali looks surprised 
15:15 IST: Vijay on 48, just two runs short of his 15th Test fifty. India trail England by 305 runs
15:00 IST: Poor delivery by Moeen Ali and Vijay hits it for four. India now 86/1, trail England by 314 runs
14:51 IST: Ben Stokes completes a fine over. India 76/1 in 26 overs. The Pujara-Rahul partnership is now 37.
14:50 IST: Meanwhile, Australia cruising towards a clean sweep in Melbourne
3rd ODI: After 27.0 Ov, New Zealand 117/6. Colin Munro 12 (31b), Mitchell Santner 2 (9b) #AUSvNZ https://t.co/9aIx9Akixz

— NDTV Live Scores (@CricketNDTVLive) December 9, 2016
14:48 IST: Pujara and Rahul cannot afford to allow the England spinners to settle into a rhythm here.
14:40 IST: Pujara survives an lbw appeal off Rashid's bowling. England are left with one review.
India vs England Live Cricket Scores 4th Test Day 2 in Mumbai
14:38 IST: The final session of Day 2 is underway at the Wankhede Stadium.
14:10 IST: TEA! India 62/1 at Tea (M Vijay 31*, KL Rahul 24) trail England by 338 runs 
14:03 IST: India 60/1 after 20 overs, trail by 340 runs. Murali Vijay 30*, Cheteshwar Pujara 6* 
13:52 IST: SIX!  Murali Vijay connects it this time and hits it all over the ground 
13:42 IST: OUT! England taste first blood here. KL Rahul tries to drive the ball and misses it. Moeen Ali takes him for 24
13:28 IST: India 32/0, trail by 368 runs
13:20 IST: FOUR!  That's a great way to greet a frontline spinner from the opposition.
13:12 IST: FOUR! Gorgeous looking shot by KL Rahul through the off side
13:04 IST: England have four seamers in the playing XI
13:02 IST: FOUR! Meanwhile, KL Rahul scores a boundary to take his score to 6
12:58 IST: Murali Vijay has been getting out on short-balls off late. Anil Kumble defended him at the pre-match press conference saying that "short-ball is not his weakness"
12:49 IST: FOUR! What a way to get off the mark. Beautiful shot by Vijay
12:45 IST: India openers are at the crease now. KL Rahul and M Vijay to open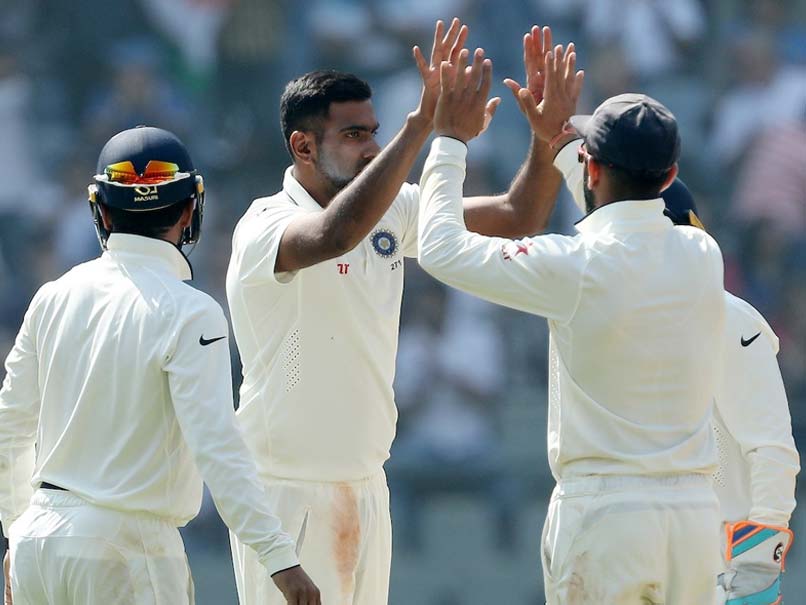 12:40 IST: INNINGS BREAK! England 400 all-out. Buttler the last one to go on 76. Jadeja cleans him up!  
12:33 IST: England touch 400 mark now
12:31 IST: Buttler's highest score is 85. Will he get past that?
12:29 IST: SIX! Huge six by Jos Buttler. England one run short of 400 now
12:22 IST: OUT! Jake Ball out on 31. Sixth wicket for R Ashwin 
India vs England Live Cricket Scores 4th Test Day 2 in Mumbai
12:20 IST: India need two wickets and England are looking to pile on as many runs as possible
12:12 IST: We are back LIVE now after the lunch break and Buttler dances down the track straightaway
12:02 IST: Here's the lunch report by Jaideep Ghosh, Sports Editor of NDTV Online 
India Vs England: Jos Buttler Serves Up Classy Fare At R Ashwin's Five-Star Party
11:30 IST: It's LUNCH now. England 385/8. Buttler 64* and Ball 29* at the crease
11:29 IST: Last over before lunch and Virat Kohli has gone for a spin 
11:26 IST: 50-run partnership between Jake Ball and Jos Buttler now. Frustrating for India!
11:25 IST: FOUR! One-day cricket shot by Jos Buttler. He is dealing in boundaries now 
We beat India in Mumbai specifically cos of the pace our spinners bowled. I hope ENG spinners bowl quicker like Jadeja has done!

— KP (@KP24) December 9, 2016
11:15 IST: FOUR! Jake Ball hammers Bhuvi for a boundary. 
India vs England Live Cricket Scores 4th Test Day 2 in Mumbai
11:14 IST: NEW BALL TAKEN! Bhuvneshwar Kumar comes into the attack
11:10 IST: FOUR! Jake Ball is playing a very handy innings here. In no time he has reached to 17
11: 08 IST: Meanwhile, Australia have already started planning for the India tour. Here's the story
McGrath happy to help end India woes: https://t.co/FFnIZrjd5v pic.twitter.com/8t78sx1jXL

— cricket.com.au (@CricketAus) December 9, 2016
10:58 IST: Jos Buttler completes sixth Test fifty. England 353/8 vs India
10:56 IST: England get past 350 runs. Jos Buttler and Jake Ball at the crease
10:52 IST: DROPPED! Jadeja to J Ball, ohhh difficult! but will go down as a dropped chance
3rd ODI: Travis Head hits Lockie Ferguson for a 4! 110/4 (27.1 Ov) #AUSvNZ https://t.co/9aIx9Akixz pic.twitter.com/y5jdzkR9am

— NDTV Live Scores (@CricketNDTVLive) December 9, 2016
10:45 IST: New batsman Jake Ball comes in 
Well bowled ashhhhhhh ...
Missss uuuu boysss

— Mohammed Shami (@MdShami11) December 9, 2016
10:40 IST: OUT! Adil Rashid out on 4. Could not read Ravindra Jadeja's arm ball. England 334/8
India vs England Live Cricket Scores 4th Test Day 2 in Mumbai
10:25 IST: OUT! Woakes out on 11, good catch by Parthiv Patel. Jadeja takes another wicket
10:15 IST: England are 320/6. Anything above 350 will make things difficult for Team India. Jos Buttler and Chris Woakes at the crease
09:57 IST: He looks to be fine and doing a bit of stretching. India can't afford to miss his services
09:55 IST: Kohli Injured! Kohli tries to save runs, slides and stuck. Has he done his knee? He looks to be in pain.
09:45 IST: REVIEW! Jadeja to Buttler, no run, not given for lbw. But Kohli himself goes for the review. Erasmus stays with his not-out call.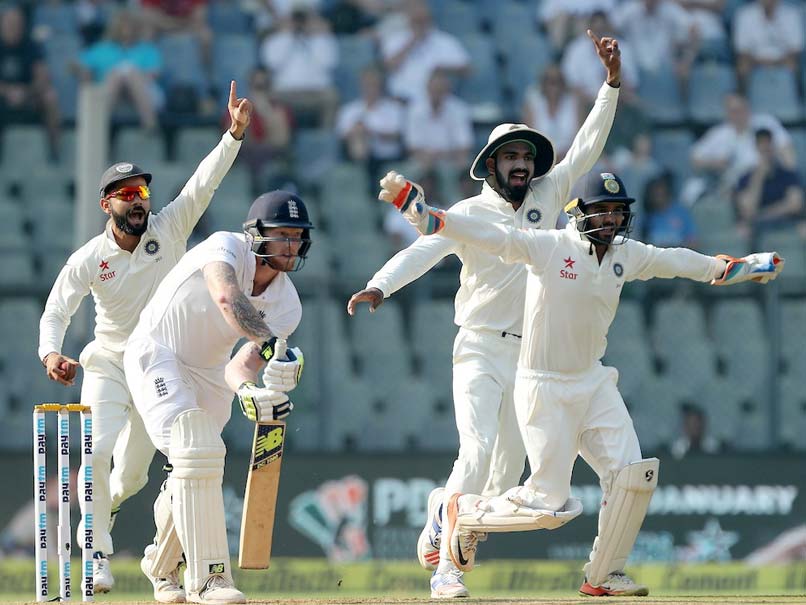 09:43 IST: OUT! R Ashwin dismisses Ben Stokes to take his 23rd five-wicket haul for India. England 297/6
09:35 IST: FOUR! Swept by Ben stokes of Ravindra Jadeja. He absolutely nailed that! He has definitely come out with some plans here
09:32 IST: No man for the top edge. Ben Stokes would have been in the pavillion. Wonder! why Virat does not have a fielder for the top edge
09:31 IST: India have a new ball due. Guess, Virat Kohli will wait for some time 
09:30 IST: R Ashwin, who took four wickets yesterday, will start the proceedings
Some short stuff being served before the start of Day 2. Captain @imVkohli at it #TeamIndia #INDvENG @Paytm Test cricket pic.twitter.com/dTyv0iUsFq

— BCCI (@BCCI) December 9, 2016
09:25 IST: England will try to score as many as possible. England left at 288/5 at stumps on DAY1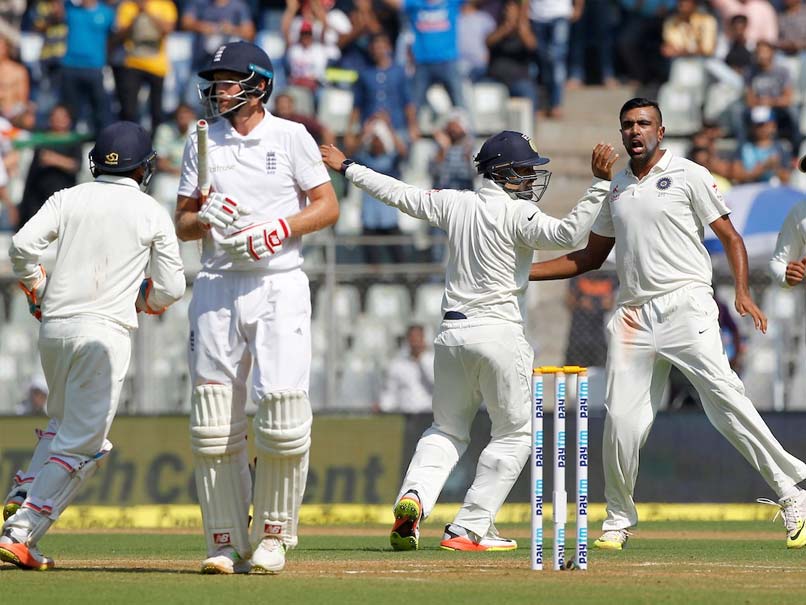 09:20 IST: Welcome all! We are LIVE now for the DAY 2 action of the 4th Test between India and England.
The match is evenly poised at the moment and the team that dominates the first session on Day 2 will have an edge.
Should England get to the 400-run mark, Virat Kohli and the Indian team will be under immense pressure.
However, if the visitors are bundled out for 325 the advantage will lie with the home side.
Analysing the action on the opening day, former India captain Sunil Gavaskar told NDTV that Kohli and Co had missed the services of injured pacer Mohammed Shami.
India's pacers failed to impress on surface that offered plenty of support for the spinners.
Kohli is likely to bring Ashwin and Ravindra Jadeja into play early on Day 2 in an attempt to break the Buttler-Stokes stand.
Incidentally, England have won the last two matches they have played here -- in 2006 and 2012.
India have won 10 out of 24 matches at the venue.