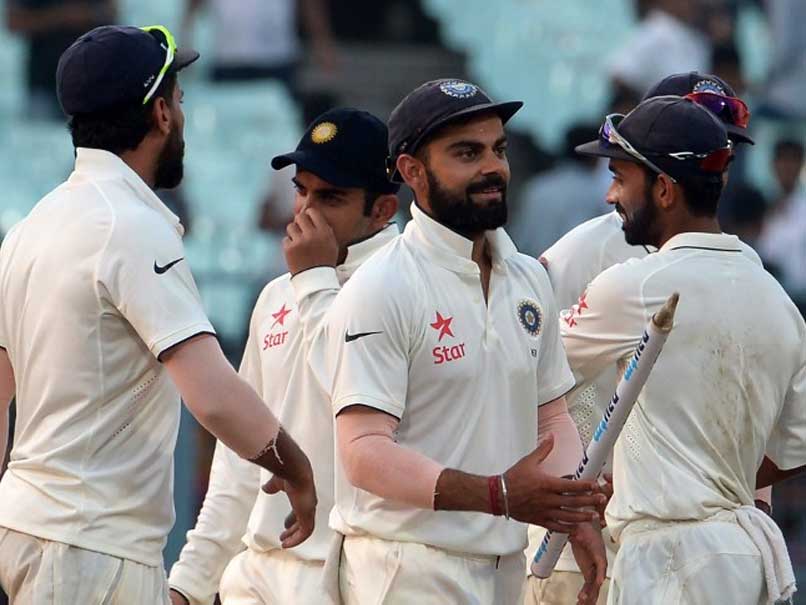 India captain Virat Kohli has come out in full praise for his bowlers.
© BCCI
"It has to be done in a partnership and I think they are combining really well -- all the spinners and fast bowlers -- at the moment. So it's really good for the team. I hope they can continue to do their job.
"The good thing is that they are not getting desperate to pick up four and five wickets. They understand the need to come in and give us those breakthroughs and they are pretty happy to play the role," he added.
Kohli also had special praise for Bengal pacer Mohammad Shami, who has returned after a knee surgery that kept him out mostly last year.
"Well he's obviously very skilled. He's a gifted bowler...we know that. He's become fitter. The spell that him and Umesh (Yadav) bowled yesterday with the new ball, both bowling 145-plus, was great to see.
"To be honest, our bowlers got more off the pitch than their fast bowlers and that was something really pleasing to see as far as me being a captain is concerned. They bowled with pace," he said.
"Shami has that extra skid that makes him dangerous with his reverse swing. He gets that extra zip off the pitch and he has good control over reverse swing, so that makes him dangerous in between when he comes for short spells because he can give those breakthroughs and the opposition also doesn't really go after him that much," Kohli pointed out.
"So he's a great bowler to have in the side just to get those crucial breakthroughs for the spinners to capitalise again."