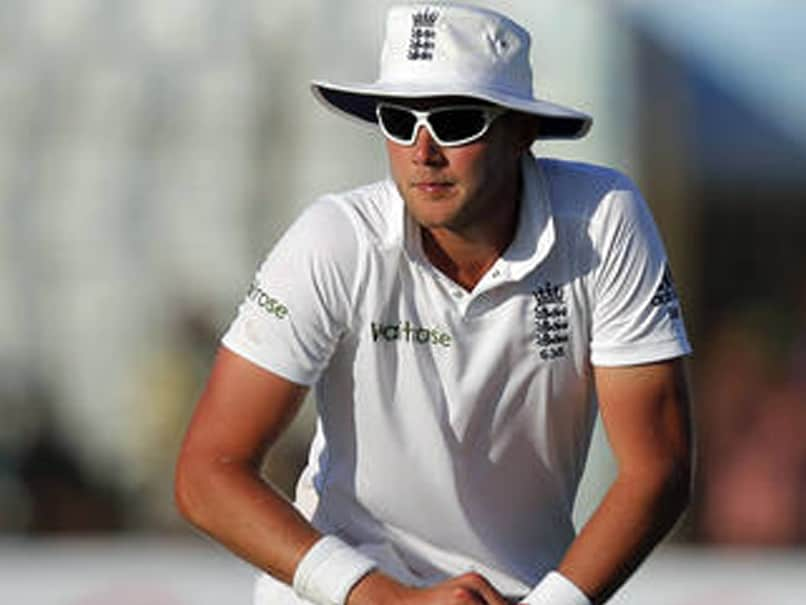 Stuart Broad is set to miss the 3rd Test between India-England due to a damaged tendon on his right foot.
© AFP
Visakhapatnam:
England pacer Stuart Broad on Sunday said he needs time to recover from his damaged tendon on the right foot, indicating that he is all set to miss the third Test against India in Mohali starting November 26.
"It has been a pretty sore Test match, in my second over I dived for the ball and my toe sort of slipped the wrong way and I have done damage to the tendon which is a bit awkward. But if that happens in the second over you have no option but to keep playing," he said about his injury.
Despite the strain that he suffered on Saturday, Broad returned with impressive figures of 4/33 on the fourth and penultimate day of the second Test.
"So physically it has been quite a tough Test match but it's all part of the job that you have to crack on a little bit. I think there are plans to move on once this Test match is finished to try and offload the tendon little bit for a few days. I am a believer that everyone reacts like different to injury and I have got to see how your body pulls off.
"You have got 17 days to Mumbai which is quite a long time, slightly less for Mohali, try get fit for the next one but definitely be fit for Mumbai," he said.
"It's annoying to miss any Test. I don't know whether I will miss that but Mohali is one one of the better places to bowl seam in India. There's a bit of pain in the foot but it's part and parcel of fast bowling," Broad said about his condition of the right foot.
"Was nice to get more than one wickets here. It's been a tough hunting ground. It was a different pitch to bowl on after we lost the toss. Day one was a batsmen's dream. Then it offered little bit more for the bowlers."