Story Progress
Back to home
India vs England: Players to Watch Out For
India face England in a five-Test series starting on November 9 in Rajkot. The hosts lost to England in the two teams' three previous series - one at home and two away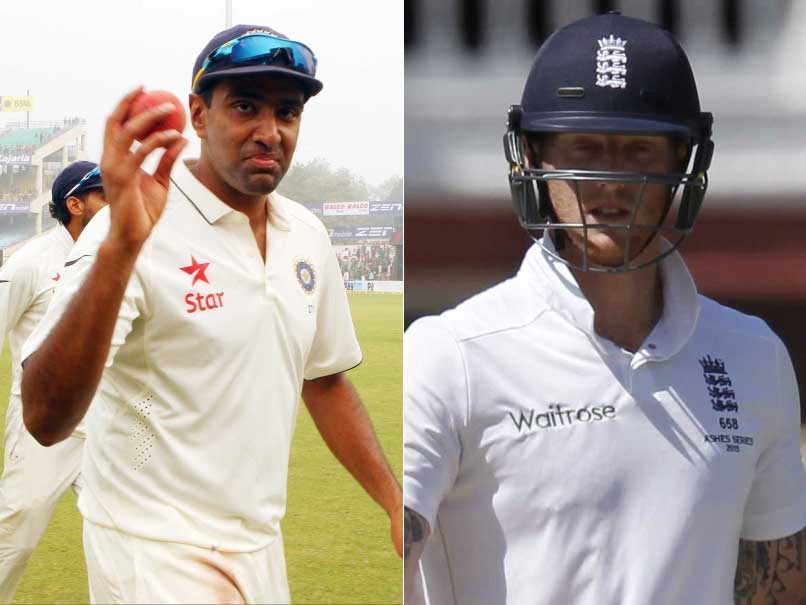 Ravichandran Ashwin and Ben Stokes could be the game changers for their teams in India vs England series.
© BCCI/AFP
Highlights
India take on England in five-match series

First Test will start on November 9 in Rajkot

India are World No. 1 while England are ranked fourth
India, the No. 1 Test side in the world, face fourth-ranked England in a five-match Test series with the opening game starting on November 9 in Rajkot.
We take a look at some of the players from both sides who could prove to be the match winners for their respective sides.
India's Game Changers
The hosts whitewashed New Zealand 3-0 at home with sterling performances from some of the players with the bat and ball.
Virat Kohli
The first name on the team sheet for any side will surely be that of the Indian captain Virat Kohli. The right-hander has been in some amazing form and that confidence seems to have carried forward into his captaincy as well after a slow start as India skipper.
Kohli started off the series against New Zealand, failing to make an impact in the first Test and the first innings of the second match. However, a 45 in the second innings at Kolkata was a signal of things to come.
At Indore, Kohli made yet another history. The 27-year-old smashed a breathtaking 211 to become the first Indian captain to score two double centuries.
Ravichandran Ashwin
Cricket followers are falling short of adjectives when it comes to describing Ravichandran Ashwin's incredible form in the sport in recent times. It's not a surprise then that Ashwin tops the bowling charts in the ICC Test Player Rankings.
The Indian off-spinner was on fire against New Zealand. Ashwin ended the three-match series with 27 wickets and two 10-wicket match hauls. The Kiwis had no answer to Ashwin's guile and were made to pay dearly. Going by England's performance against Bangladeshi spinners, Ashwin will be licking his lips at the prospect of bowling to the English.
Gautam Gambhir
Left in the cold and out of Team India for what some might consider a lifetime, Gautam Gambhir's comeback to the India squad is nothing short of astounding. The gritty left-hander once again showed some steely resolve through fantastic performances in the domestic circuit to return to the India fold.
Yes, his inclusion has come when regular openers such as Shikhar Dhawan and KL Rahul have been ruled out due to injury. However, some might question whether he should have been in the team instead of Dhawan, who has been given way too long a rope . Nevertheless, the tenacious left-hander will be raring to prove a point and make a big contribution.
Against the New Zealanders, Gambhir played the final Test and looked good for his 29 before being dismissed. In the second innings, Gambhir scored a gritty half-century.
England's Trump Cards
Meanwhile, England arrive in India after drawing a two-match Test series vs Bangladesh 1-1. Bangladesh beat England in the second Test to record their first Test win over the English. Despite what they would consider an unsuccessful series, English had many positives to take home.
Ben Stokes
England's player of the series vs Bangladesh will undoubtedly be Ben Stokes. The fiery all-rounder was the highest run-getter as well as the highest wicket-taker for England.
Stokes took 11 wickets and scored a total of 128 runs at an average of 32. But what stood out was the ability he showed while facing Bangladesh's spin bowlers in the first Test in Chittagong. With the pitch taking some turn in the second innings, Stokes rescued England from a precarious position with a gritty 85 that helped his team put up a winning target.
Joe Root
Joe Root had a series to forget in Bangladesh but as they say form is only temporary and class is permanent. Root remains England's most dangerous batsman and his wicket along with that of captain Alastair Cook would be the most prized ones for Indian bowlers.
Root managed just 98 runs in two matches against Bangladesh but did manage to score a half-century. The 25-year-old's record against India is just brilliant. He has played six matches against India and has scored a whopping 611 runs at an average of 101.83 with his best score being an unbeaten 154.
Moeen Ali
Promoted
England's 'jack of all trades' -- Moeen Ali is also one player the Indians will keenly be watching. Moeen is always there or there about for England with both the bat and ball. Not one to catch the eye, many brilliant performance from this man go unnoticed.
Moeen was the joint-highest wicket-taker for England along with Ben Stokes in the series against Bangladesh and his spin will come in very handy for the visitors in Indian conditions. Moeen also notched 92 runs in the series with a high score of 68.