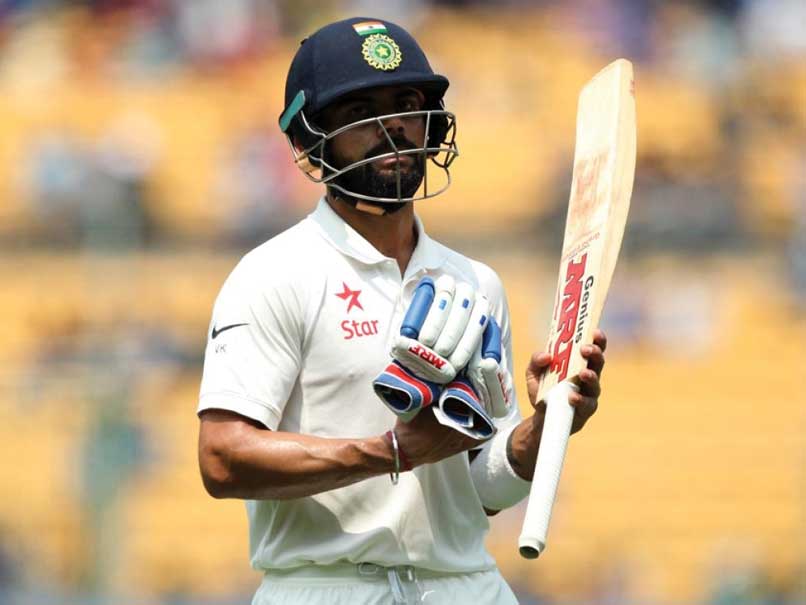 Virat Kohli has been criticised by several former Australian cricketers.
© BCCI
With the crucial 3rd Test all set to begin in the new venue of Ranchi from Thursday, India captain Virat Kohli will be under some pressure to perform. While India have done very well to recover from the Pune debacle with the come-from-behind win at Bengaluru, Kohli's own form, with his batting average having gone under 50, is starting to panic, according to former Australian fast bowler, Rodney Hogg. He was quoted as saying by foxsport.com.au that the pressure on under-performing Kohli will force the Indian captain to put his own needs ahead of team-mates in the 3rd Test.
While the pitch at Ranchi is being described in some quarters as "the worst pitch of the series so far", Hogg says Kohli would have demanded the Ranchi deck curators keep enough in the surface for batsmen to feel comfortable at the crease.
"He's (Kohli) a megastar and his average has now gone below 50," Hogg told the SEN radio station on Tuesday.
"The lights go off when a batsman's average goes below 50. They get paranoid. All the great batsmen, Michael Clarke ended up under 50, Steve Waugh just went under 50 near the end. He (Kohli) is starting to panic."
While some commentators have been very unkind about the Ranchi pitch, Hogg feels that this would be the last thing Kohli personally wants, after scores of 0, 13, 12 and 15 in the series.
Hogg goes on to predict that the pitch would be batsman-friendly. "You will get a good batting wicket," he said.