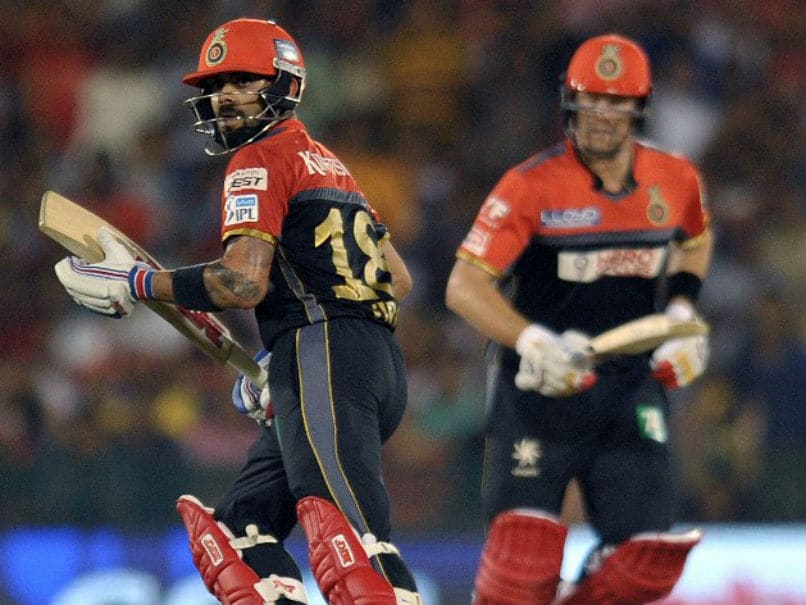 Virat Kohli is Shane Watson's captain with the Royal Challengers Bangalore in the IPL.
© AFP
With the four-Test India vs Australia series about to resume in Ranchi on March 16, sections of the Australian media can't get enough of India skipper Virat Kohli. The Daily Telegraph says that the Indian skipper's captaincy verges on being dictatorial which, according to the website, has "no room for individual ideologies in Kohli's dressing room". The article quoted former Australia all-rounder and current Royal Challengers Bangalore teammate Shane Watson on Kohli's captaincy. However, the Australian all-rounder is quite an admirer of Kohli's deep-down burning desire to win.
"How he is," The Daily Telegraph quoted Watson as saying. "He expects everyone in his team to be exactly the same as him.
"Which is a great thing as a leader for him and for the Indian team, because he expects a lot of his teammates. He expects everyone to be on board with exactly how he is, and of course he's more outward with how he does that, but that doesn't mean it's bad at all.
"I wouldn't say he's got a temper, he just rides the highs and lows of the game from an emotional point of view. He wants to win, he hates losing and as a captain that's how he's built," Watson said.
Kohli's will to win is visible with his body language on the field, and while all captains hate to lose, his sheer desire to win is something that Watson also admires.
"One of the things I absolutely love about Virat is he's got such a deep down burning desire to win - and obviously he's up to pushing the limits.
"It's a great thing for his team because they just get behind him as well."
The Daily Telegraph further added that 'World War III' broke out in Bengaluru because, according to Watson, Kohli and Australian skipper Steve Smith are similar personalities, both driven by an insatiable hunger to win no matter what the cost.
"I just know more than anything how much it means to these two guys," said Watson.
"They're both ultra-competitive. Virat's outwardly more emotional about how much he loves winning.
"Steve has that same burning ambition ... he's just not as visible as Virat.
"I think it's two players who are the best in the world and in time they will be greats of international cricket.
"To see two youngish skippers going head-to-head like this in such an awesome series ... a lot of people love to be able to see two guys putting it all on the line for their teams."