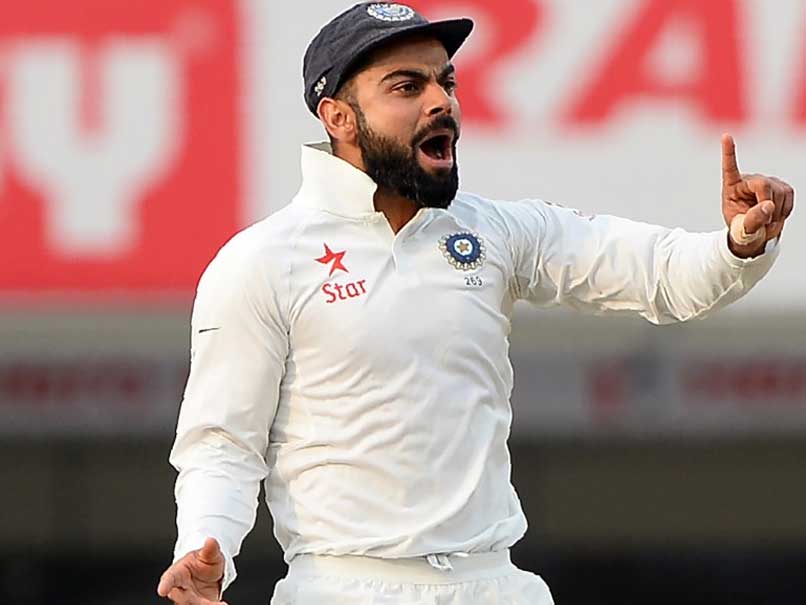 Adam Gilchrist described Virat Kohli as a great leader.
© AFP
Australian cricket legend Adam Gilchrist described Indian captain Virat Kohli a great leader and said it is time for both the teams to put an end to the 'cheatgate' controversy before it turns into infamous 2008 'monkeygate' episode. Kohli is yet to deliver in the ongoing Test series against Australia and Gilchrist said the 28-year-old is due for big runs in the fourth and final Test in Dharamsala, starting Saturday.
"Kohli is a great leader. He drags his team and his nation with him," Gilchrist said.
"I'm fearful Virat Kohli is due for a lot of runs (in Dharamsala)," he said.
"It has been an exceptional series. (But) both the teams may sit back in the end and think they may have said somethings differently.
"But we can all move on and I'm glad that it has not escalated to the really nasty scenario in 2008 that dragged on and on," he said.
Gilchrist said controversies are a part of the India-Australia cricket rivalry.
"Everyone was frustrated and that is a part of history between the two teams," the legendary wicket-keeper batsman said.
"At the end of the day there is a lot of respect between the two teams because they fear each other as opponents. Both the teams are fine competitors."
Gilchrist said just like others he too was surprised by Australia's performance in the ongoing series.
"I think it's fair to say that everyone is surprised the way Australian team has performed over there (in India). So many predictions but they have done themselves proud. Australia has performed extremely well.
"It has been a wonderful series. So many people are saying to me it is the best series they have seen in India since 2001. That (2001) series was extraordinary and India came out on top but who knows what lies ahead," he added.
(With inputs from PTI)