Story Progress
Back to home
Australia Need to Identify Big Moments in Tests: Adam Gilchrist
Australian wicketkeeper-batsman Adam Gilchrist played international cricket from 1996 to 2008.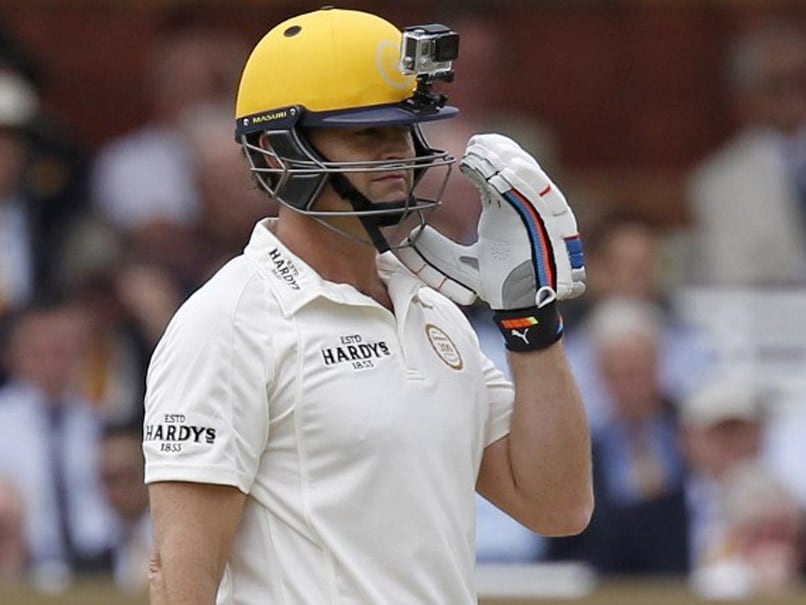 Adam Gilchrist played international cricket for Australia from 1996 to 2008
© AFP
Highlights
Adam Gilchrist played international cricket from 1996 to 2008

He played 96 Test matches for Australia

He also played 287 ODIs for Australia
Mumbai:
In February next year, Australia are scheduled to travel to India for a four-Test series and former captain Adam Gilchrist said going by their recent outing the Aussies need to work hard on identifying big moments where they lack consistency.
The once formidable Australian team, has recently lost fourth Test on the trot after being overwhelmed by South Africa at home.
And Gilchrist feels more often than not the Aussies are letting their opponents bounce back into a game.
"Australia shouldn't be panicking. They were very much in the dominant position in that Test match (at Perth against South Africa). Even in at least two of the Test matches in Sri Lanka, they were really in dominant positions and then they let the opposition make a comeback. So that's their biggest concern and they need to work hard on this aspect," Gilchrist told PTI in an interview in Mumbai on Thursday.
"Australia need to identify moments in the game, where they need to work hard and not let the opponent back in. That's what all the good teams do in any nation. Australia can take confidence from the fact that they are good enough to compete with all their opponents and they are doing that, but then they are losing the big moments.
"So I would expect them to make a comeback. I think it's going to be great rest of series against South Africa. It will be a terrific series against Pakistan too," the legendary wicket-keeper batsman said.
Gilchrist, who is here as the brand ambassador of University of Wollongong (UOW), on Thursday announced Vigneshwaran Subramani of Chennai as the recipient of the 2017 Bradman Foundation Scholarship, at an event.
The UOW Bradman Foundation Scholarship is offered to one undergraduate or post-graduate student from India every year. Asked if its batting department failed Australia in the Test match against South Africa in Perth, Gilchrist said: "Yes, absolutely that was evident in Perth. Neither of the two sides batted well in the first innings.
"Australia had a great opportunity to post a huge first innings total but they didn't grab that opportunity. South Africa made the correct adjustments in their second innings and made a huge total," said the 44-year-old left-handed batsman, who has scored 5,570 runs in 96 Tests.
Australia had recently lost the first of three Test rubber against South Africa in Perth by 177 runs. The second Test of the series will be played at Hobart from November 12 and the third in Adelaide from November 24.
Before the rubber against South Africa, Australia were whitewash 0-3 by Sri Lanka in an away Test series in July-August earlier this year.
Promoted
On the India-England series, of which the first Test is underway in Rajkot, Gilchrist said, "Five Test matches, it is a long Test series and hard to predict what is going to happen. And that is great about Test cricket at the moment, very unpredictable as to who is going to beat who.
"India play well in India so they probably will be feeling a little bit shocked (after the first day when England scored 311/4). It is a long series, I would expect India to play well at stages throughout but England are off to a positive start and we have to wait and see," he added.
Topics mentioned in this article