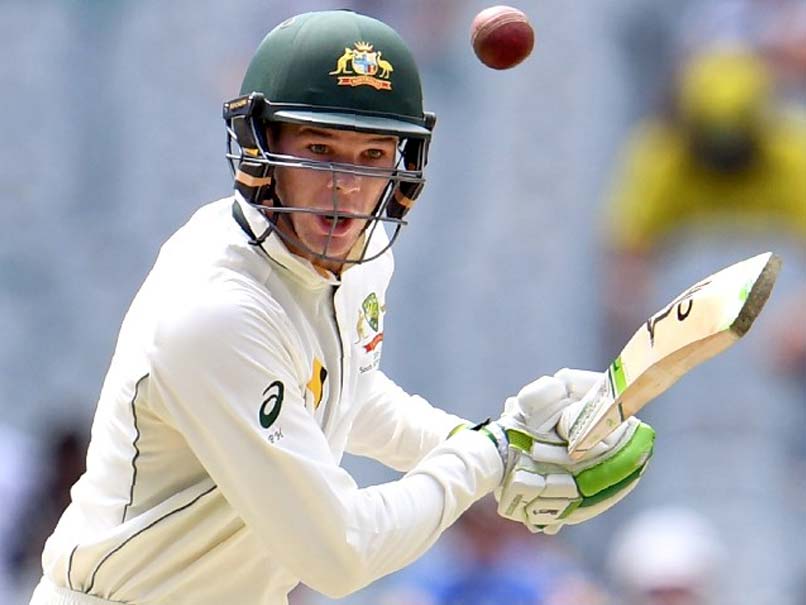 Peter Handscomb says he was not familiar with all DRS rules during the Bengaluru Test.
© AFP
In a bizarre claim, Australia batsman Peter Handscomb has said that he was completely unaware of the rule preventing players from seeking the dressing room's help for making Decision Review System (DRS) referrals. Handscomb, who was caught on camera asking skipper Steve Smith to seek advice from the dressing room on whether to review his leg-before dismissal during Australia's second innings in the second Test at Bengaluru, added that he is now familiar with the rules pertaining to the system.
Asked about the incident involving Smith, which has spiralled into a major controversy during the ongoing four-match Test series between the two fierce cricketing rivals, Handscomb said, "No, just completely unaware that you couldn't do that. But now I know - I have been well and truly informed and I'm just looking forward to moving on from this."
"It's still new in my international career, so I haven't had a lot to do with the DRS and I'm now a lot more familiar with it," the 25-year-old right-hander added.
Smith had later admitted his fault over the incident, terming his decision to look towards the dressing room as a 'brain fade'. Smith's dismissal acted as a catalyst to Australia's spectacular batting collapse in their second innings in Bengaluru, as India secured a series-levelling 75-run wins.
India captain Virat Kohli, who was visibly agitated over the incident, later told reporters during his post-match press conference that he had seen the visiting team regularly seek the dressing room's help for DRS reviews.
Handscomb, who was also asked about the visitors' on-field verbal duels with the Indian side, particularly with the hosts' skipper Kohli, said Australia were 'not too worried about trying to get into verbal stash'.
"I thought we handled him (Kohli) quite well on the field. Like I said before we just go about our business, not too worried about trying to get into verbal stash. We know what we have been doing, we were definitely not chatting that's for sure. We are in the public eye and we understand that views were being exchanged," Handscomb, who is on his first overseas tour, said.
(With inputs from PTI)