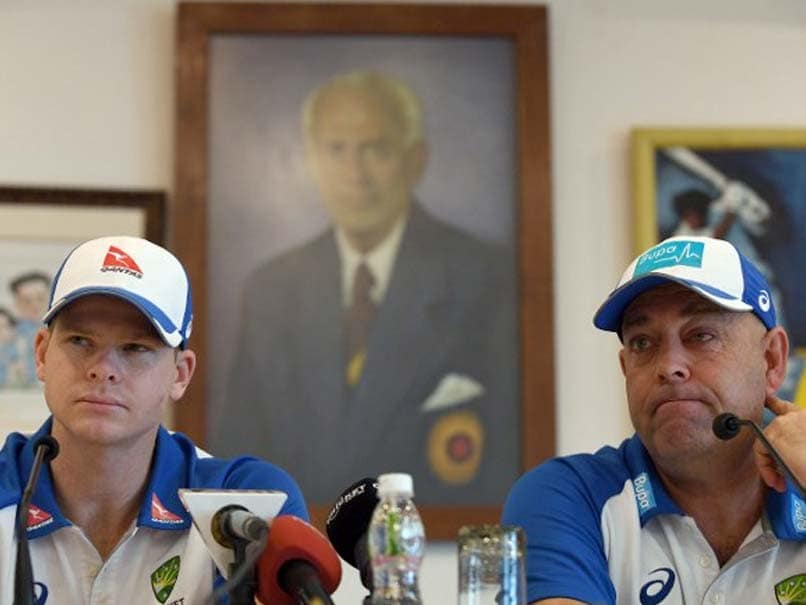 Darren Lehman (right) is in favour of doing away with the toss
© AFP
Australia coach Darren Lehmann has his reservations about the flipping of the coin that enables the winning captain to decide whether to bat or bowl. The former Aussie batsman felt that the toss will have no bearing in the results of the upcoming Test series to be played between India and Australia starting on February 23 at Pune. He is also in favour of doing away with the toss and reckons that the touring side should be given the option of choosing whether to bat or bowl.
"We won four tosses last time we were here and lost 4-0," Lehmann said of the defeats that kick-started a nine-Test losing streak in the sub-continent.
"You've still got to play well if you win a toss," he was quoted as saying by the Australian Associated Press (AAP).
"My views on the toss is that it should just go anyway, that's the way I've always been. Whether you're here or Australia, it doesn't matter."
The Australian coach, however, expected the hosts to prepare friendly pitches for the four-match Test series and not ranks turners.
"They produce good wickets, so looking forward to good five-day Test (pitches) that deteriorate over five days," Lehmann said.
(With PTI Inputs)