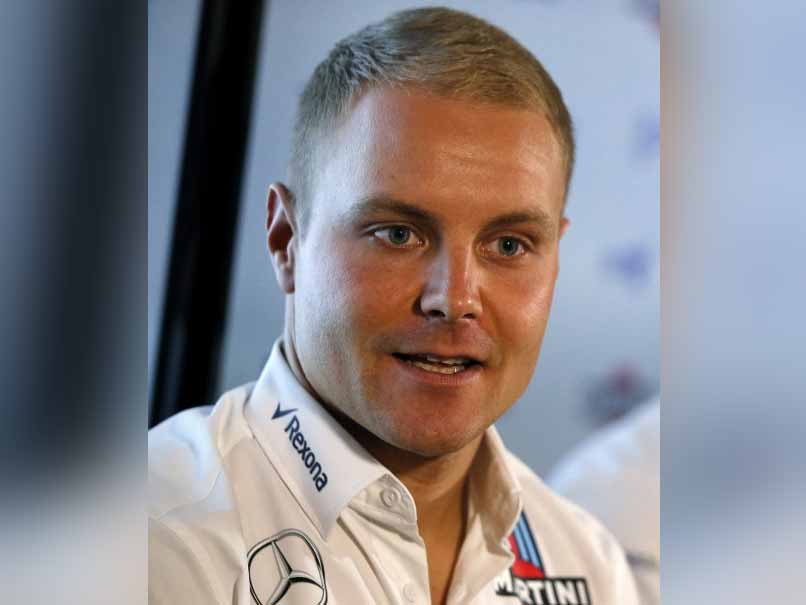 Valtteri Bottas named Lewis Hamilton's new teammate at Mercedes
© AFP
Valtteri Bottas was on Monday named as the new teammate of Lewis Hamilton at Mercedes,the Finn replacing retired world champion Nico Rosberg after being freed to join the Formula One giants by Williams.
The Finn, who has swapped Williams for the world champions, certainly seems the sensible choice.
Bottas had been the frontrunner to replace 2016 world champion Rosberg ever since the German announced his shock retirement in December last year, though despite initial reports claiming his replacement would be announced early in the new year
The 27-year-old Finn's well-touted move to the all-conquering German constructor was facilitated by Williams persuading Felipe Massa to come out of retirement to race for them in 2017.
The Stuttgart-based Mercedes were left scrambling round for a second driver when Rosberg dramatically retired from the sport in December just days following his drivers' title triumph.
While Rosberg and Hamilton were arch-rivals, Bottas said at Mercedes team headquarters that he wanted a good relationship.
"I am sure we are going to be very close," he said. "I am sure we are going to work as a team."
Minutes before Mercedes' confirmation Williams' deputy team principal Claire Williams had described Bottas, who has nine top three finishes to his name, as "a huge talent".
"I would like to take this opportunity to thank him on behalf of the whole team, and wish him a successful season as he joins Mercedes," she said.
Massa, who has raced for Williams since 2014, will be joined in 2017 by Canadian teenage rookie Lance Stroll. For Bottas, this represents the ideal outcome as he moves over to a Mercedes team that has proved unbeatable in recent seasons, with Rosberg's maiden world championship following Hamilton's title successes in 2014 and 2015.
While Rosberg stunned F1 by turning his back on the sport, Massa was executing a u-turn after the 35-year-old had called time on his long career after the season-closing 2016 grand prix in Abu Dhabi in November.
"I'm delighted that Felipe has agreed to come out of retirement to be a part of our 2017 campaign," said Williams. Massa, thrilled to be back in the F1 mix for another year, said of Bottas' move to Mercedes: "Valtteri has a great opportunity, given the turn of events over the winter, and I wish him all the best at Mercedes."
(With inputs from PTI)