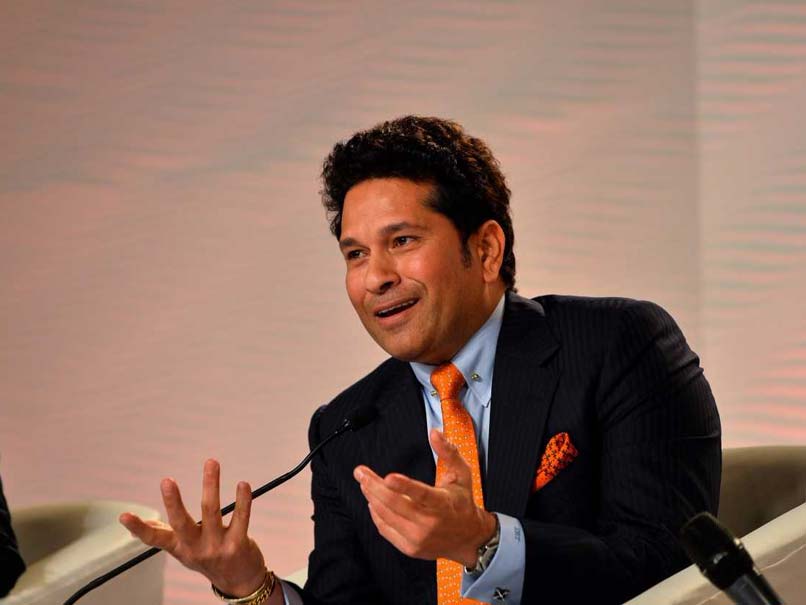 Sachin Tendulkar promised to meet his die-hard fan Rajudas Rathod.
© AFP
Former India captain and one of the greatest cricketers to have ever taken the field, Sachin Tendulkar on Thursday took to Twitter to congratulate Kaun Banega Crorepati contestant Rajudas Rathod and also promised him that he will meet him soon. Rathod expressed his desire to meet the batting legend on the show anchored by Amitabh Bachchan and said that ever since he had started watching cricket, he has always been a big Tendulkar fan. Replying to that, Tendulkar wrote in his tweet, "Well played, Rajudas Rathod! Aapki baatein sun kar kaafi mazza aaya! I hope you didn't break more remotes Promise we'll meet soon!"
"From 1996, I have been watching cricket. I have been loving Sachin Tendulkar ever since. I used to go mad whenever Tendulkar scored a ton. However, whenever he got out on 99, I used to be heartbroken for the next couple of days," Rathod revealed during the show.
Rathod also went on to add that on most occassions he used to get interrupted by his daughter while watching the great man bat. His daughter wanted to watch cartoon and being a hardcore cricket fan, Rathod wanted to watch Tendulkar bat and while quarreling with his daughter he also broke a couple of TV remotes.
"I used to sit in front of the TV one hour before a match starts. I used to pray for Tendulkar before every match. Sachin is the reason for my joy and my pain," he said.
Rathod is a teacher by profession and won Rs 25,00,000 before he decided to quit the show.