Story Progress
Back to home
Virender Sehwag In Pole Position To Be India's Next Coach: Sources
The 3 wise men were impressed with Virender Sehwag's vision for the Indian team for the next two years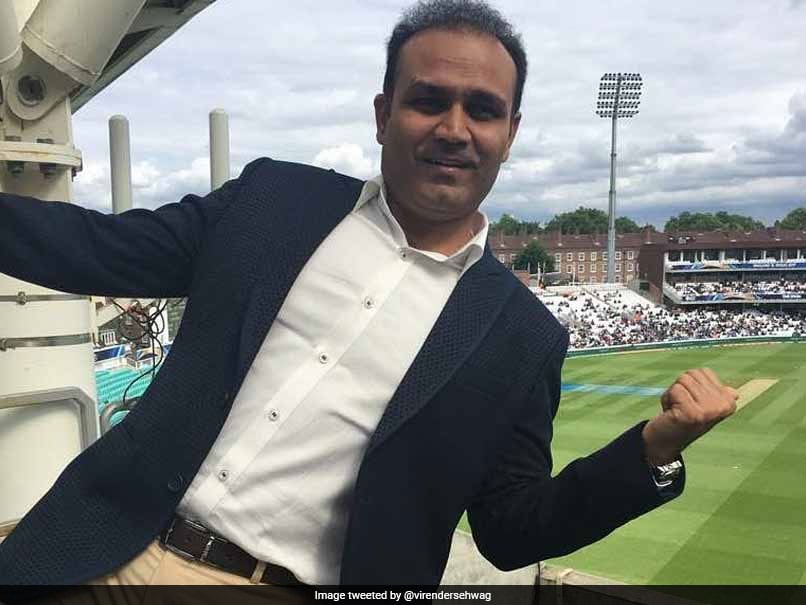 Virender Sehwag front-runner to be India's next coach
© Twitter
Highlights
CAC interviewed 5 candidates for the coach's post

CAC wants to speak to Kohli before taking the final decision

Three wise men were impressed with Sehwag's vision: Sources
Days before the interview process to decide India's new coach began, Ravi Shastri was dubbed as the front-runner. On Monday, after a 4 hour marathon session where the Cricket Advisory Committee (CAC) interviewed 5 candidates for the post of coach, Virender Sehwag has emerged as the chosen one. Sources have told NDTV that the 3 wise men were impressed with Viru's vision for the Indian team for the next two years, till the 2019 World Cup- the proposed tenure for the new coach.
Though the announcement has been deferred since the CAC wants to speak to India skipper Virat Kohli before making the appointment official, "but that doesn't mean the CAC is seeking Virat's approval", a source in the know of things tells NDTV.
In fact, Sourav Ganguly saying in the press conference that, "Virat needs to understand how coaches operate", was a subtle hint from the former captain to the current captain that he cannot have it all his way as far as the new coach is concerned.
Also, the fact that the CAC wants to brief Virat about the new coach and his plans for the team makes it clear that Ravi Shastri is out of the race; had Ravi been the CAC's choice they would have announced the coach on Monday itself, considering Virat is well versed with Shastri and his working style.
A couple of days before the CAC met the 5 candidates, Vinod Rai, the head of the Committee of Administrators assured the CAC that their decision will be final when it comes to appointing the new coach.
Although less experienced than the remaining 4 candidates as far as cricket coaching is concerned, Sehwag did impress in his debut stint as the head coach of Kings XI Punjab, almost taking a relatively weak team to the knock-outs.
Topics mentioned in this article