Story Progress
Back to home
The Indian Cricket Team Should Not Undervalue MS Dhoni's Experience, Says Adam Gilchrist
Gilchrist also opined that Dhoni is still good enough to bat at any position from Nos 3 to 7.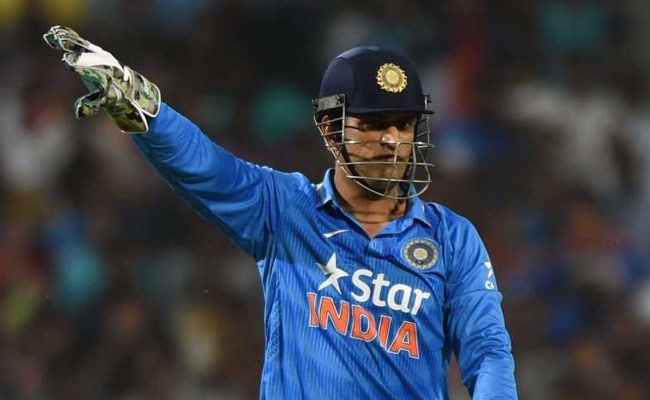 MS Dhoni gestures during a match
© AFP
Highlights
Adam Gilchrist said Dhoni's experience should not be undervalued

Gilchrist added that Dhoni is still good enough to bat at any position

He also praised Indian skipper Virat Kohli's batting style
Australian legend Adam Gilchrist on Thursday said the Indian cricket team benefits more than it knows from Mahendra Singh Dhoni's presence. He added that the former Indian captain's experience should not be undervalued. "I think they (Indian team) probably benefit more than they know by his (Dhoni) experience and him just being around. I wonder whether people around undervalue his experience and calmness that MS brings to the change room," Gilchrist told PTI. Gilchrist opined that Dhoni is a versatile batsman and still good enough to bat at any position from Nos 3 to 7.
"I think he (Dhoni) is so versatile that he could possibly play anywhere between Nos 3 to 7 and still have an impact. So, this Indian team is full of options and flexibility and MS just adds to that as he has throughout his career.
"I am not aware of his statistics for the past 12 months or so but I don't think he has let the team down when he has been asked to do a job. I love Virat (Kohli) and all the Indian players' passion and aggression. It's always nice to be balanced up by some experience and wise head," stated Gilchrist.
While there is still some time to go for the 2019 World Cup, Gilchrist said he is not sure if there is anyone around the corner who can replace the Jharkhand star in the 50-over format.
"Dhoniwill know if he is keen enough and committed enough (to play the 2019 World Cup). Whether he is prepared to make the sacrifices to be there," he said. But then he asked a more pertinent question. "It's also the case of whether someone is around the corner to replace MS, who can add more value than he can. I can't answer that as I don't know. I know there are some real exciting keeper-batsmen around but I don't know whether they can add more value than MS. The World Cup is still 18 months away and a lot can happen between that," he said.
"I believe that MS will make the right decision for Indian cricket. There is plenty of time but don't undervalue the experience that he brings," he reminded. Indian skipper Virat Kohlinow has 49 international hundreds and Gilchrist said that all batting records are in
danger.
Promoted
"I think every batting statistic is in danger across all formats. It's extraordinary. He is a world-class batsman. Even if he doesn't break all the batting records, he will certainly get close to all of them," he said.
With inputs from PTI.
Topics mentioned in this article