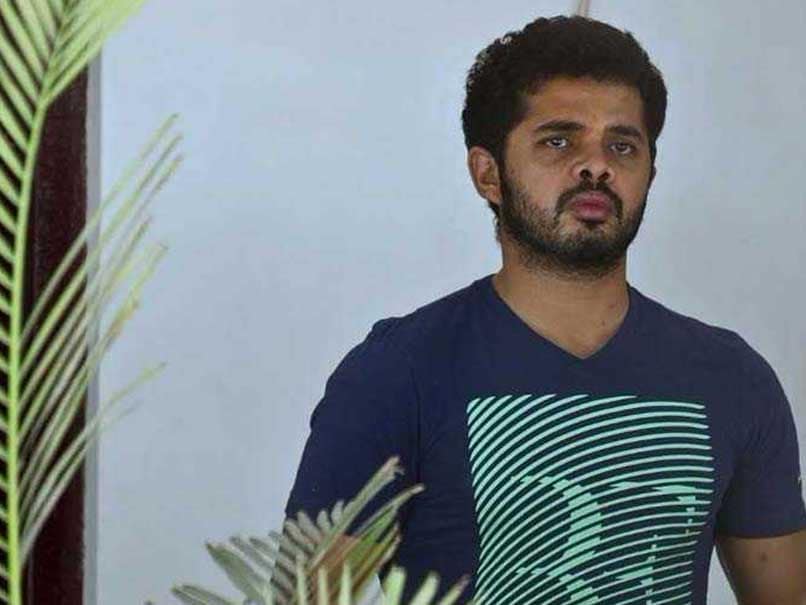 In 2013, Delhi Police arrested three Rajasthan Royals players including Sreesanth
© AFP
The Supreme Court on Monday issued notice to the Board of Control for Cricket in India (BCCI) on cricketer S. Sreesanth's plea challenging life ban imposed on him by the cricket body. Issuing the notice, a bench of Chief Justice Dipak Misra, Justice A.M. Khanwilkar and Justice D.Y. Chandrachud gave BCCI four weeks to respond. It also gave Sreesanth another four weeks to file his rejoinder to the response by the BCCI. Senior counsel Parag Tripathi accepted the notice on behalf of the BCCI. Senior counsel Salman Khurshid appearing for Sreesanth said that banning him was bad and banning for life was not justified after he has been discharged by a trial court of criminal charges over lack of evidence.
The court had, on February 1, agreed an appeal filed by Sreesanth against a Kerala High Court verdict that restored the life ban imposed on him by the BCCI in the wake of the 2013 IPL spot-fixing scandal. The bench had directed that the case be listed for hearing before an appropriate bench according to the roster after the matter was mentioned before it. "List on February 5, 2018 before an appropriate bench, as per roster, subject to removal of defects, if any," the bench said.
A division bench of the High Court had restored the ban on a petition filed by the BCCI against a single-judge bench's order, lifting the life ban imposed on the 34-year-old pacer.
The bench had said there was no violation of natural justice against the cricketer and quashed the single bench order in Sreesanth's favour.
In its appeal, the BCCI had said the decision to ban the cricketer was taken based on the evidence against him.
The single-judge bench had on August 7 last year lifted the life ban imposed on him by the BCCI and also set aside all proceedings against Sreesanth initiated by the board.
All the 36 accused in the spot-fixing case, including Sreesanth, Ankeet Chavan and Ajit Chandila, were let off by a Patiala House court in July, 2015.
The BCCI, however, had refused to alter its disciplinary decision even after the verdict.
Sreesanth had said in November 2017 that he would approach the Supreme Court in a last-ditch effort to lift the life ban.
"That is the only option left with me, to approach the Supreme Court. At the end of the day, my life, except cricket is going really well. I will fight for my right. It is not just about playing for the country, but it is about getting the respect back," Sreesanth told PTI.
(With agency inputs)