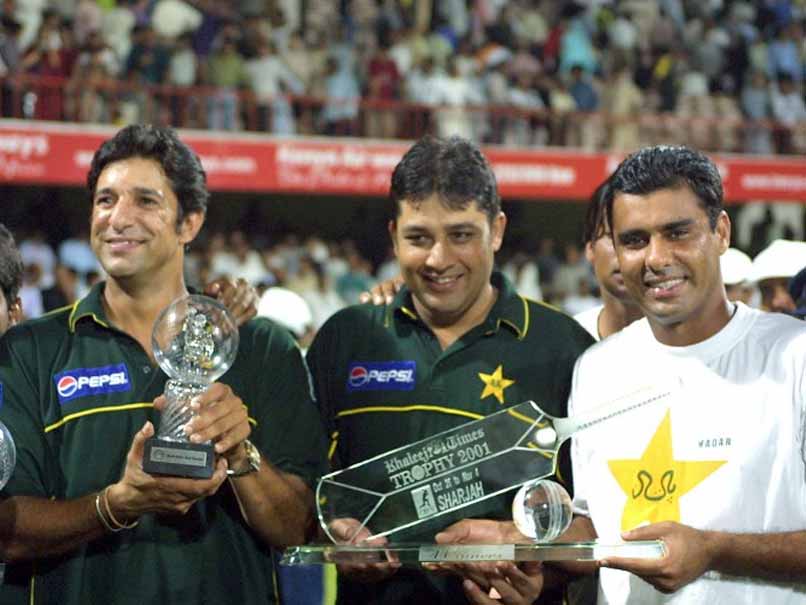 Wasim Akram and Inzamam-ul-Haq have been blasted by former Pakistan spinner Abdul Qadir.
© AFP
Legendary Pakistan leg-spinner Abdul Qadir has stunned cricket fans by indicating that former players Wasim Akram, Inzamam-ul Haq and Mushtaq Ahmed among others were all involved in match-fixing and had they been 'hanged', the menace of spot-fixing would not have existed in the country. Pakistan cricket was once again rocked by the spot-fixing scandal after several players were provisionally suspended for their involvement in the malpractice during the Pakistan Super League. Qadir, who was speaking on a TV show, claimed that Akram, Inzamam and Mushtaq were the 'bigger' culprits.
"Had you hanged Wasim Akram, Inzamam, Mushtaq Ahmed - there's an entire list - instead of giving them a slap on the wrist, what's happening now would've never happened," a report in The Express Tribune quoted him as saying.
Qadir, citing the two Pakistan players who were implicated in 2000 for match-fixing, said that Ataur Rehman and Salim Malik were mere scapegoats and questioned why Justice Malik Muhammad Qayyum's report on match-fixing wasn't enforced.
"Ataur Rehman and Salim Malik were made the scapegoats, and even they would've escaped if they carried cricketing value or were in their prime. The way of our country is to nab the smaller culprit and let the bigger one go," Qadir added.
"All of Wasim, Waqar, Inzamam and Mushtaq either currently work or have previously worked within the PCB. Why weren't the recommendations of Justice Qayyum's report enforced?"
Pakistan batsman Shahzaib Hasan on Friday became the fourth player to be provisionally suspended and charge sheeted relating to the spot-fixing scandal in the Pakistan Super League.
The Pakistan Cricket Board (PCB) said that Shahzaib Hasan was given a 'Notice of Charge' and provisionally suspended him with immediate effect from participating in all forms of cricket. Sharjeel Khan, Khalid Latif and Mohammad Irfan are the other players that were suspended on similar charges.
Interestingly, among the charges levelled against Shahzaib one is relating to trying to influence other players into spot-fixing.
The PCB has already formed a three-member tribunal headed by a former judge Asghar Haider to probe into the charges against Sharjeel and Khalid.
Shahzaib, who played for Pakistan in the 2009 World T20 in England, has made a name for himself thanks to his big hitting.