Story Progress
Back to home
Virat Kohli Gets Applause From Wasim Akram, Saqlain Mushtaq And Shoaib Akhtar
Virat Kohli was the focus of a discussion between three Pakistani greats, Wasim Akram, Saqlain Mushtaq and Shoaib Akhtar, during a television programme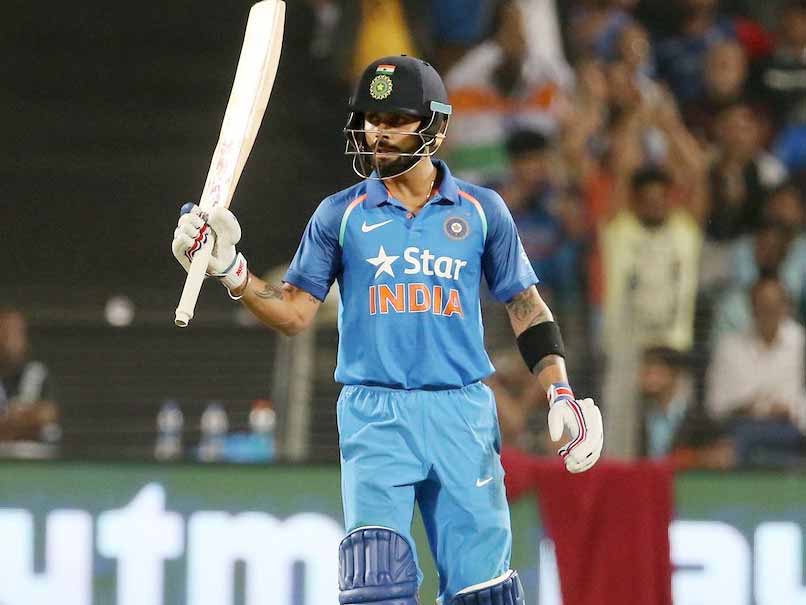 Virat Kohli was praised for his batting by Wasim Akram, Shoaib Akhtar and Saqlain Mushtaq.
© BCCI
Highlights
Virat Kohli has been praised by Pakistan cricket greats

Wasim Akram, Shoaib Akhtar and Saqlain Mushtaq praised Kohli's batting

Kohli is now India's captain in all formats of cricket
Virat Kohli has been in the limelight for several reasons off late, not least for his fitness and his success rate in terms of chasing down big totals and winning matches for India. The young Indian batsman, who is now captain of the Test, One-day Internationals and T20 Internationals, was the focus of a discussion between three Pakistani greats during a television programme there. The trio of Wasim Akram, Saqlain Mushtaq and Shoaib Akhtar minced no words in praising Kohli, while lamenting the shortcomings of the Pakistani youngsters.
The trio admired the way Kohli pulled India out of a hairy situation during the first One-day International against England, when he was instrumental in India winning the match from a near impossible situation, chasing down 350 runs.
They also appreciated the 17 centuries the Indian captain has scored while chasing big totals.
Saqlain, who was a part of the English contingent as a spin bowling advisor, also highlighted the fitness regime followed by Kohli, including his diet.
Saqlain called him the "most energetic person", in the gym or outside, and was extremely disciplined about sleeping, eating etc.
Akram also admired how Kohli and other young Indian players did not have problems about approaching their seniors for tips. He said that Sunil Gavaskar was approached regularly by young players for advice on batting.
Promoted
He was unhappy at the way the Pakistani players do not do this and are hesitant to approach their seniors.
He was also unhappy at the Pakistani players' fitness, stating that they needed to follow regimens like that of Kohli and other Indian players.
Topics mentioned in this article