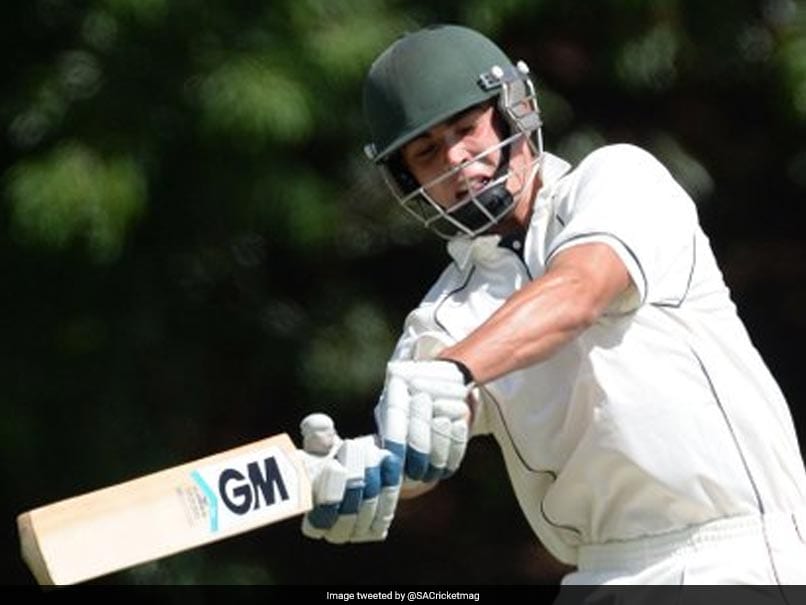 South African club batsman Shane Dadswell smashed 490 runs alone in an innings
© Twitter
Records are meant to be broken. Every game of cricket witnesses some record or the other. In a recent club match, South African club batsman Shane Dadswell entered the record books after smashing a whopping 490 runs alone in an innings. In a 50-overs game, he reached the landmark for his club NWU Pukke against Potch Dorp 1st. The 20-year-old batting prodigy reached the record in only 151 balls. Dadswell's innings had a mind-boggling 57 sixes and 27 fours. Putting that into perspective, his 450 runs from his total of 490 came through boundaries alone, including both fours and sixes.
Dadswell was supported by Ruan Haasbroek who also hit a century (104) from 54 balls. Their partnership helped his team post the highest limited-overs total of 677.
Meanwhile, chasing a mammoth target, Potch Dorp 1st could only manage 290 for 9 in their 50 overs.
Dadswell's heroics in the match didn't end with his bat, he also chipped in with his bowling taking three wickets conceding only 32 runs. NWU Pukke eventually reached thrashed their opponents by 387 runs.