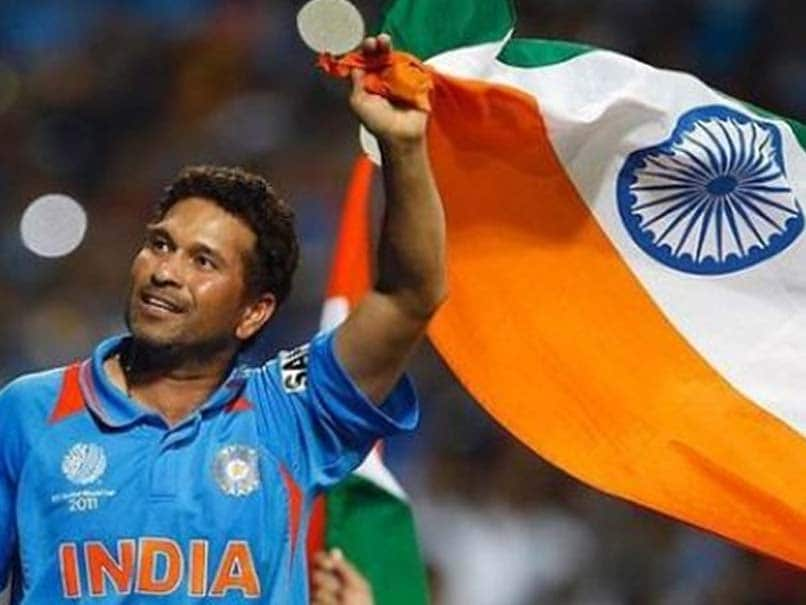 Sachin Tendulkar talked about India's 2007 World Cup in his autobiography as well.
© AFP
The 2007 World Cup campaign remains of the most painful memories not just for Indian cricket fans but also players. The Men in Blue failed to make it past the group stage, losing to Bangladesh and Sri Lanka. Several cricketers have often termed it as the worst phase of their career, especially due to the reaction of the cricket-mad public thereafter. Greg Chappell, coach of the Indian team at the time, had implemented several changes in the set up that were met with resistance, especially by senior players.
Master blaster Sachin Tendulkar referred to this in his book 'Playing It My Way', writing how the team and he felt during the Australian's controversial tenure. Tendulkar has now showcased the same in his film 'Sachin: A Billion Dreams', where he revealed that he in fact warned a Board of Control for Cricket in India (BCCI) official about the team's mood ahead of the 2007 World Cup.
"We were preparing for the last one year and suddenly one month before the World Cup, Chappell made all the changes which definitely affected us. The team was not in the right spirit going into the World Cup. I had told this clearly to the BCCI officials before we left for the West Indies," Tendulkar recalled in the film.
The Indian cricket team got the opportunity to attend a special screening of Tendulkar's biopic in Mumbai on Wednesday, before leaving for the ICC Champions Trophy in England. The initiative had been taken by the legendary cricketer himself. He had invited the team to watch the screening of his biopic before they left for the mega event starting June 1. The special screening was held at a theater in Versova.
'Sachin: A Billion Dreams' released on Friday. The biographical drama is written and directed by James Erskine. A R Rahman has composed the music for the film.