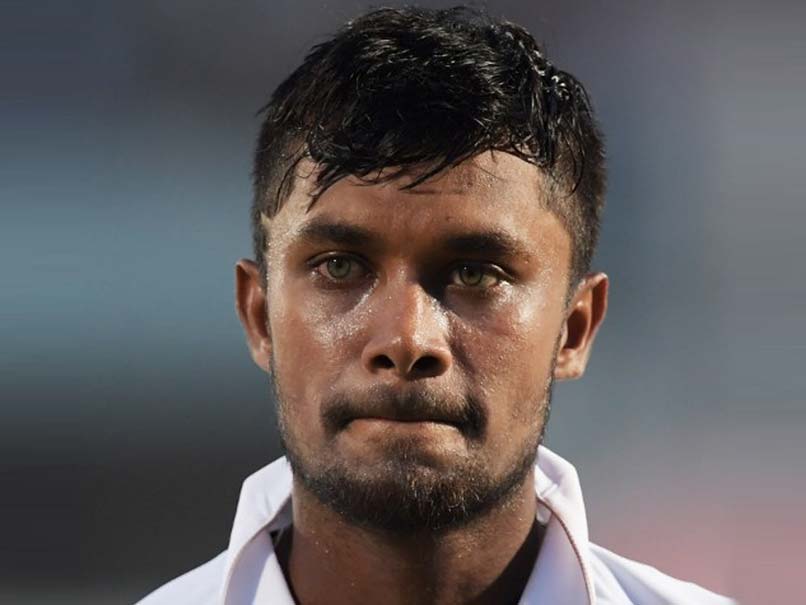 Sabbir Rahman has a history of disciplinary issues.
© AFP
Star Bangladesh batsman Sabbir Rahman has found himself at the center of yet another controversy after allegedly assaulting a fan during a first-class match in Rajshahi last week. The incident occurred on the second day of Rajshahi Division's National Cricket League game against Dhaka Metropolis. According to media reports, Sabbir, after seeking permission from the on-field umpires, left the ground to confront the supporter, who was having a go at him during one of the innings break. Sabbir then went behind the sight screen and assaulted the young fan, who was brought to the field of play by an acquaintance of the cricketer, reports ESPNcricinfo.
On witnessing the incident, the reserve umpire informed the match referee, who reported it to Bangladesh Cricket Board's cricket operations committee chairman Akram Khan. The matter was then escalated to board's disciplinary committee.
Sabbir was also aggressive during his interaction with match referee Showkatur Rahman when the duo discussed the matter on Day 3 of the match. Sabbir is being for a level-4 offence and is likely to be handed out a heavy punishment if found guilty.
The 26-year-old has been in a similar situation before. In 2016, he was fined Tk 12 lakh by the BCB for "serious off-field disciplinary breaches" during the Bangladesh Premier League.