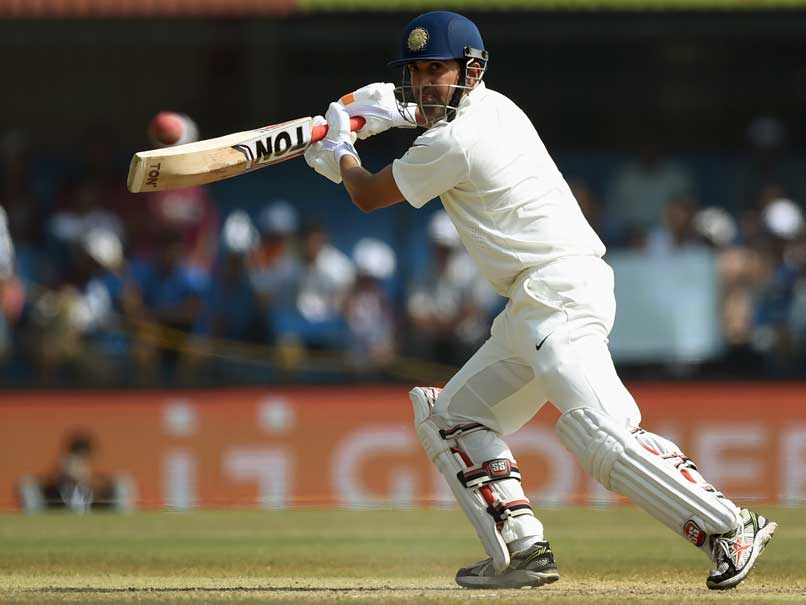 Gautam Gambhir plays a shot in this file image
© AFP
Gautam Gambhir was a part of India's tour to South Africa in 2010/11 and notched up three half-centuries, with a 93 in Newlands in the New Year's test. So he knows the importance of putting runs on the board in the Rainbow Nation. Ahead of India's tour of South Africa, which is being dubbed as India's best opportunity to win a Test series there Gambhir says," India will go to South Africa with a lot of confidence they have done well for a long period of time. But then South Africa is a different challenge in their backyard, they have a good quality bowling attack. The onus is on the batters. If they can put runs on the board, the bowlers can have the opportunity to take 20 wickets." 
The Delhi southpaw says the biggest challenge for the team in the coming year will be to retain its No.1 ranking, with tours to South Africa, England and Australia coming up," If you start beating opponents in their backyard is when you give yourself a chance to remain No.1. Every Indian captain has done well in India but this will be a big challenge -three back overseas tours. One good thing is that when there are three back to back tours your start getting mentally prepared for an overseas year. In the past, we went to South Africa, then played at home, then we would travel again. People had to keep shifting their focus completely. This time the players will be absolutely ready."
Gauti knows that the mental adjustment is the key. While the Indians have generally been sound with their knowledge of the conditions, when it came to application, they fell short. But arriving there mentally fit will give them a huge advantage. Another factor that will bolster them in South Africa is Virat Kohli arriving there with a fresh mind after a break," It is good that he has taken a break ahead of the series. He will be up for the challenge. The kind of person he is, mentally he'll be up for it."
Gambhir himself is not perturbed in not finding his name on the Test team sheet, despite having scored 6000 domestic runs, and his performances with the bat being a big reason for Delhi's march to the Ranji final. He is happy being a senior member and a mentor to the likes of Navdeep Saini. The Delhi fast bowler's sizzling seven-wicket match haul in the semi-finals earned him the Man of the Match. Saini dedicates his career to Gambhir, though the man himself says, "He owes everything to his family. I only backed a talent and he grabbed his opportunities. He has done very well with the red ball."
Ask about Saini's chances of bagging a billion dollar IPL contract, Gauti says," I would like him to play Test cricket for India. White ball cricket can be taxing on bowlers and can be a distraction for a youngster too." The man who sizzled in the format wants to protect his protegee. But come the IPL auctions, no one knows where the talent will be headed.
For now, Gambhir and the group's focus is to bring home the Ranji Trophy after ten long years.