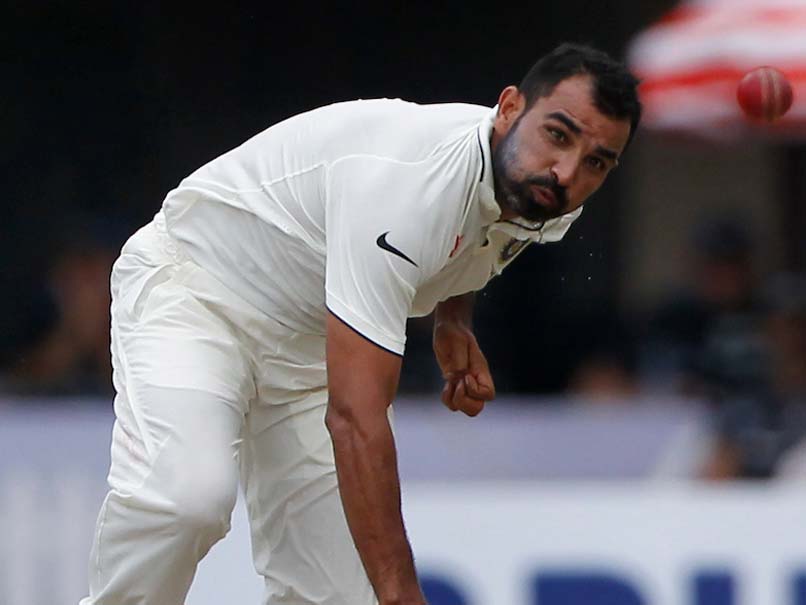 Mohammed Shami has been recovering from injury, which kept him out of the India-England ODI, T20I series.
© AFP
India pacer Mohammed Shami is in Delhi after travelling from Bengaluru after his father suffered a heart attack. The 26-year-old has been recovering from an injury, which kept him out of the India-England ODI and T20I series, at the National Cricket Academy in Bengaluru.
The Uttar Pradesh pacer took to Twitter to reveal the news that his father had been hospitalised on early Thursday morning.
Fly bangalore to Delhi because family problems.my father hospitalised today early morning because of 💔attack..dua me yad rakhna Allahhafiz pic.twitter.com/draot17Dcc

— Mohammed Shami (@MdShami11) January 5, 2017
On Friday, Shami tweeted a picture of his father in the Intensive Care Unit (ICU).
Still in I C U pic.twitter.com/ncZ7NBEFcb

— Mohammed Shami (@MdShami11) January 6, 2017
Fellow pacer Irfan Pathan had tweeted words of comfort, saying he was praying for Shami's father's health.
@MdShami11 praying for his health

— Irfan Pathan (@IrfanPathan) January 5, 2017
Only recently, Shami hit the headline when he was attacked by a section of his 'fans' over a Facebook photo of his wife Hasin Jahan and his daughter. He was then viciously trolled, with some even abusing him for his wife's outfit.
Shami was reminded of his religion, with some even asking why Hasin Jahan was not wearing a hijab.
The 26-year-old, who is recovering from a knee injury, took to Twitter to hit back by writing.
"Not everyone gets what they desire, only a lucky few get it. They are my wife and daughter and I know what I should do. We should all look inwards," the pacer tweeted had tweeted.
Shami, widely regarded as one of India's best pacers, has struggled with injuries in the last couple of years. The Bengal bowler even missed the last two Tests against England.