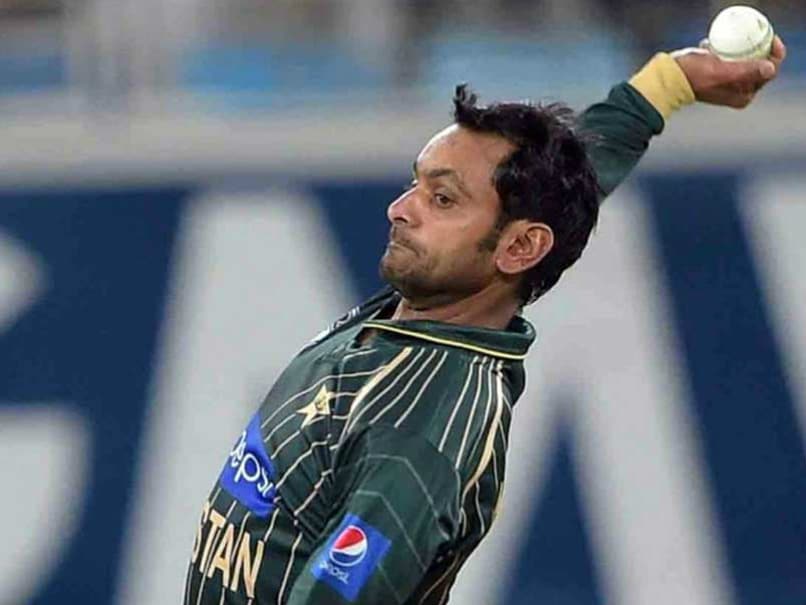 Mohammad Hafeez cleared ICC's bowling assessment test last November.
© AFP
After having his bowling action cleared by the International Cricket Council (ICC), all-rounder Mohammad Hafeez has been recalled to the Pakistan team for the upcoming five-match ODI series against Australia.
Hafeez's action was cleared during ICC'S bowling assessment test in Brisbane last November, and he has already started bowling his off-breaks in domestic cricket.
Hafeez said he is ready for the challenge, a day prior to flying off to Australia for the series.
"It is a big challenge for me as I only resumed bowling one month back in domestic cricket and it has been nearly one and half years since I have bowled in international cricket," he told PTI.
"I consider myself as a batsman who can bowl but I know that if I am selected for any match the team will also be depending on my bowling but I can deal with the pressure," he added.
Hafeez, who has taken a total of 227 wickets in all three formats for Pakistan besides his nine Test and 11 ODI hundreds, has been out of favour with the national selectors after his last appearance in the first ODI against England in August.
The ICC had slapped a 12-month ban on the all-rounder in June last year and stopped him from bowling in international cricket after bowling action was reported after a test in Sri Lanka.
He later also failed a bowling test.
An official of the Pakistan Cricket Board said the team management in Australia had asked for the late inclusion of Hafeez and the national selectors had accepted their request.
The first ODI is due to be played on January 13. Pakistan were whitewashed in the Test series.
(With inputs from PTI)