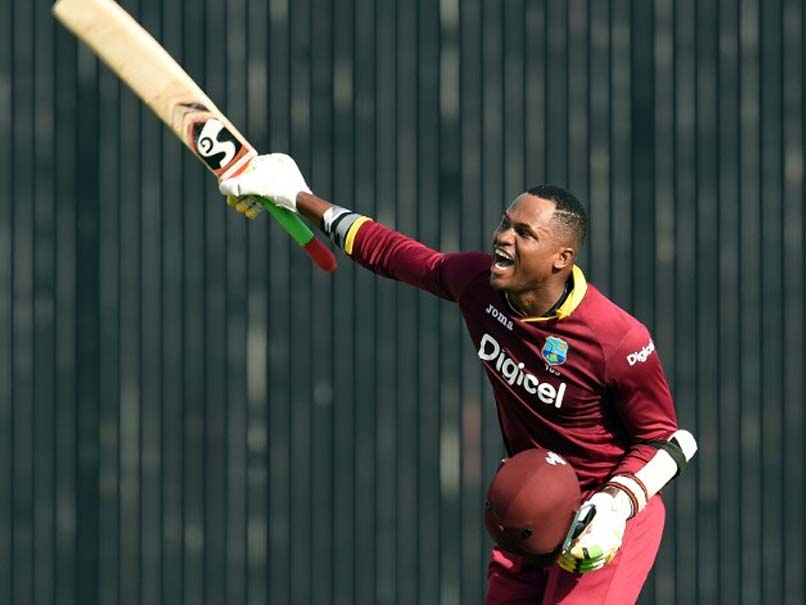 Marlon Samuels expressed his desire to join the Pakistan Army.
© AFP
West Indies cricketer Marlon Samuels has expressed his desire to join the Pakistan Army and saluted its Army chief, General Qamar Javed Bajwa, for the security and top class arrangements provided for the Pakistan Super League (PSL) final that was held at the Gaddafi Stadium in Lahore on March 5. The 36-year-old, who played for eventual winners Peshawar Zalmi and scored 19 in the summit clash, also vowed to support Pakistan cricket.
@MarlonSamuels7 Salute from the Whole Nation for such a marvellous words. You are the campions of the hearts.Special message to the Army 1/2 pic.twitter.com/8ppPIqG9ml

— Javed Afridi (@JAfridi10) March 11, 2017
We Pakistani's will never forget your sacrifices ,ur golden words are a message for the world that we r peace loving nation n we love Crickt pic.twitter.com/rxYtjfZIMC

— Javed Afridi (@JAfridi10) March 11, 2017
Hours after Bajwa met the PSL champions on Saturday, the Jamaican, in a video message on Twitter, said: "For me it's more than just coming to Pakistan to a play a game of cricket, it is the significance and success of the team and smiles on the faces of the people that are sad."
Peshawar Zalmi defeated Quetta Gladiators by 58 runs in the final to win the second edition of the Twenty20 tournament. Samuels thanked the people of Pakistan and its Army for the support.
Pakistan Army Chief meets #PeshawarZalmi and congratulates the team on winning #PslFinalLahore - thanks foreign players who visited Lahore pic.twitter.com/TmbYAeYFxu

— Murtaza Ali Shah (@MurtazaGeoNews) March 11, 2017
"Thank you to the Army for the way they dealt with the things, security was top class and couldn't ask for a better security and system. I have spent a lot of time with Pakistanis in Jamaica, they are all my friends and I am a Pakistani in my heart. So it didn't take much time for me to decide to come to Pakistan," said Samuels, who has 71 Tests for the Caribbean team.
While addressing the Pakistani Army chief directly, Samuels further said, "I am a soldier and I salute you General. I wouldn't mind coming to Pakistan if I get a metallic badge on my shoulder. I am just waiting for the badge on my shoulder. I would want to be a part of the Pakistan Army."
He also promised to support cricket in Pakistan.
"Cricket should definitely come back to Pakistan and I will continue to promote this till I die. From the bottom of the heart, I say to you Pakistan I am with you," said the right-hander, who played 187 One-Day Internationals for the West Indies.
Responding to the video message, Peshawar Zalmi CEO Javed Afridi said, "Salute from the whole nation for such marvellous words. Your golden words are a message for the world that we are a peace loving nation and we love cricket."