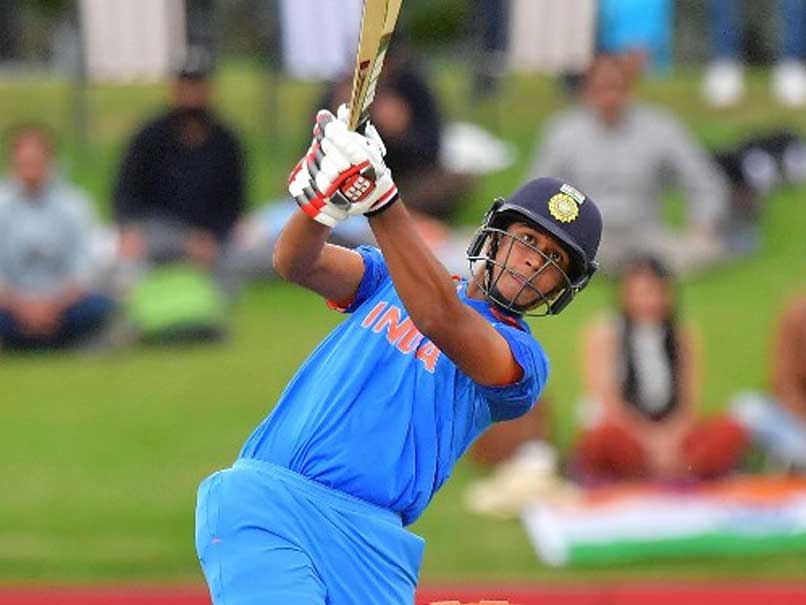 Manjot Kalra is excited to open his innings with Delhi Daredevils in the IPL 2018.
© ICC
Delhi cricketer Manjot Kalra caught everyone's attention and became fan favourite after scoring a brilliant match-winning century for the Indian team that waltzed their way to a title victory in the ICC U-19 World Cup 2018. After guiding India team to their fourth title, Kalra is excited to open the innings with his senior and Delhi Daredevils (DD) captain Gautam Gambhir in the Indian Premier League 2018, starting on April 7. DD will open their campaign against Kings XI Punjab on April 8 at Delhi's Feroz Shah Kotla Stadium.
"I am really excited to play alongside my senior Gautam Gambhir in the IPL," Manjot Kalra told NDTV.com in an exclusive interview.
"Gautam bhai has played a lot of cricket. He guided Kolkata Knight Riders to two titles. I am sure Delhi Daredevils will win under his captaincy this time," Kalra said.
Kalra takes inspiration from India captain Virat Kohli.
"I have only one inspiration - Virat Kohli. He has taken Indian cricket to another level. I love his aggression and the way he answers opposition. I want to be like him. I follow him closely," he said.
Talking about Kohli's title of 'chase master', the 19-year-old said: "The way Kohli bhai sets up a chase and takes the game away from the opponents is amazing. His batting is a treat to watch. He is my inspiration."
There are some who think Kalra is on his way to becoming next Virat Kohli of India. However, the 19-year-old wants to be known by his name, not his inspiration.
"He (Kohli) is a legend. It would be unfair to compare anyone with him. I have got my own identity and want to be known by my name only," Kalra said.
India won their first-ever U-19 World Cup title in 2000 under the captaincy of Mohammad Kaif.
Apart from Kaif, Reetinder Sodhi, Yuvraj Singh, Ajay Ratra and Venugopal Rao were the players from the victorious squad of 2000 who went on to represent Indian senior team.
Asked where Kalra sees himself after two years, he said he will wait for his turn.
"I will wait for an opportunity. Just like every cricketer, it is my dream to represent senior team. I cannot say that I will be representing India senior team soon or two years down the line. But I will definitely work hard to make it to the senior fold," Kalra said.