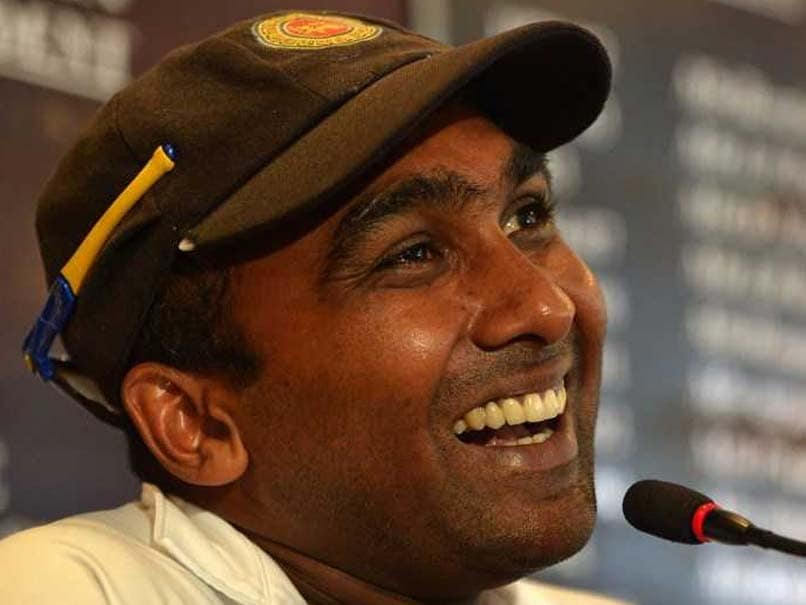 Mahela Jayawardene has said that he is not looking at full-time positions currently.
© AFP
Just before the start of the ICC Champions Trophy 2017, the Indian cricket board invited applications for the India coaching job. Soon enough, reports surfaced of a rift between the then coach Anil Kumble and captain Virat Kohli and they only gained ground as the tournament progressed. But as the dust settled following India's loss to Pakistan in the final, it became clear that Kumble's stint as coach was nigh. Rumour mills went into a tizzy with the likes of Virender Sehwag, Tom Moody being linked to the post. Another name to crop up was that of Mahela Jayawardene but the Sri Lankan batting maestro has quickly quashed any such rumour.
On Monday, the Sri Lankan tweeted on talks linking him to the India coaching job and said that while he was "flattered", he was not "looking at full-time positions right now".
Flattered by speculation linking me to India coaching job but I am not looking at full-time positions right now.

— Mahela Jayawardena (@MahelaJay) June 26, 2017
He put out another tweet just a minute later, saying that he completely focused on his current projects.
I am completely focused on current commitments with MI and Khulna.

— Mahela Jayawardena (@MahelaJay) June 26, 2017
India's coaching job has been a topic of much speculation with even talks of Sehwag sending a two-line CV but those reports were quickly rubbished by the former India opener himself.
Kumble stepped down as the team's head coach On June 20.
In his resignation letter, Kumble said his partnership with the captain was "untenable". The legendary leg-spinner also revealed that Kohli had reservations about his 'style' of functioning.
The BCCI had urged Kumble to carry on as coach until the end of a West Indies tour starting June 23, but the former India captain did not travel with the team that left from England.