Story Progress
Back to home
Lodha Type Recommendations Must For Other Sports: Kirti Azad
The Lodha Panel has been appointed by the Supreme Court to bring in changes in the Board of Control for Cricket in India.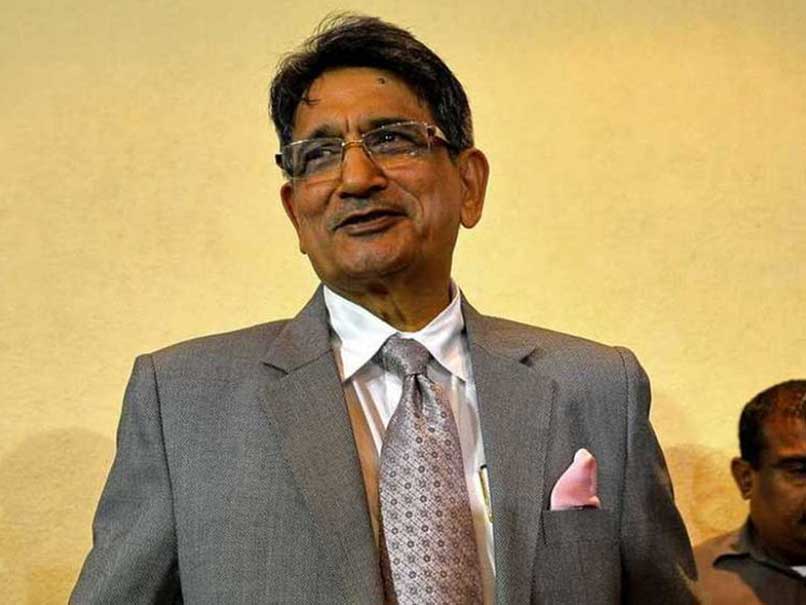 Justice RM Lodha (Retired) is leading a three-member panel which has suggested reforms in BCCI.
© PTI
Highlights
The RM Lodha panel has been appointed by the Supreme Court

He has suggested reforms for the BCCI

The matter is being heard in the Supreme Court
Nagpur:
Hailing the recommendations by the Supreme Court appointed Justice RM Lodha committee for the BCCI, suspended BJP MP Kirti Azad has suggested that such proposal should also come in for other sports bodies in the country.
"BCCI is like a spoiled brat obsessed with a toy that is cricket and unwilling to let it go," said Azad at a meet the press programme organised by Bankers Sports Club of Nagpur at a city hotel on Monday.
"Why are they opposing Lodha committee recommendations?" questioned Azad.
The high powered Lodha committee was appointed by the Supreme Court for overhaul of Indian cricket.
Referring to the IPL mess, Azad said, it was not proper to single out Lalit Modi for the entire set of problems.
"All members of the then 2009 Indian Premier League (IPL) governing council are equally responsible for the mess created in the league and singling out Lalit Modi is improper," said the former cricketer.
"Why didn't anyone (members of the governing council) show any dissent then?" asked Azad.
On shifting of IPL games to South Africa and the mess that followed, Azad said, office-bearers of then BCCI at that time should have been aware of the law of the land. They unite for corruption and align for position.
"Cricket is popular because of players and not because of administrators and why are the officials then clinging to power," Azad said.
On the issue of age and one state one vote, Azad said, that none of the north-eastern states and Bihar are having any votes or cricket development and the BCCI officials are silent for so long.
DDCA is habitual offender and used, misused and abused government departments for their benefits and were illegal squatters of its premises, Azad alleged.
Promoted
Penalty should be levied for sub-standard wickets prepared, said Azad while replying on the neutral venue experiment by BCCI.
Later in the evening Azad was the chief guest at the function to mark golden jubilee of the club.
Topics mentioned in this article