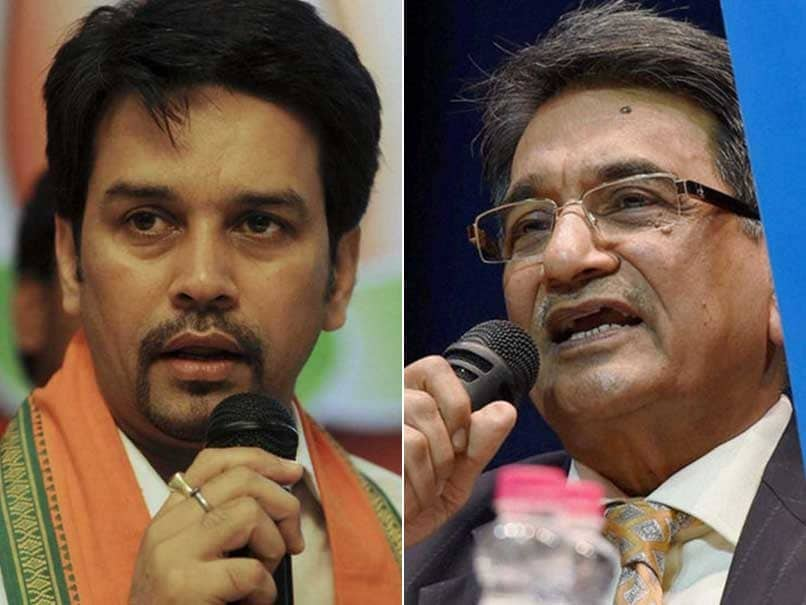 Anurag Thakur-led BCCI is facing a big trouble in implementing Lodha panel reforms.
© NDTV
The BCCI and several state associations, in the past, have reiterated that they can't implement Lodha panel's recommendations in full. Their stance is unlikely to change in Friday's meeting.
The next Supreme Court hearing on the BCCI-Lodha panel issue in on Monday. The BCCI has time until Saturday to submit its compliance report to the panel's recommendations.
The Lodha Committee in status report to the Supreme Court had suggested office bearers of the BCCI should be sacked and suggested that former home secretary GK Pillai be appointed as an observer to supervise the board's administration.
So far, only three state associations - Hyderabad, Vidarbha and Tripura - have agreed to implement the Lodha panel's recommendations in full. Others have rejected it.
Most of the state associations are against the one state-one vote policy, age-tenure restrictions.
The committee, headed by former chief justice of India RM Lodha, was appointed by the Supreme Court after a betting scandal in the IPL to suggest reforms in the running of the BCCI.