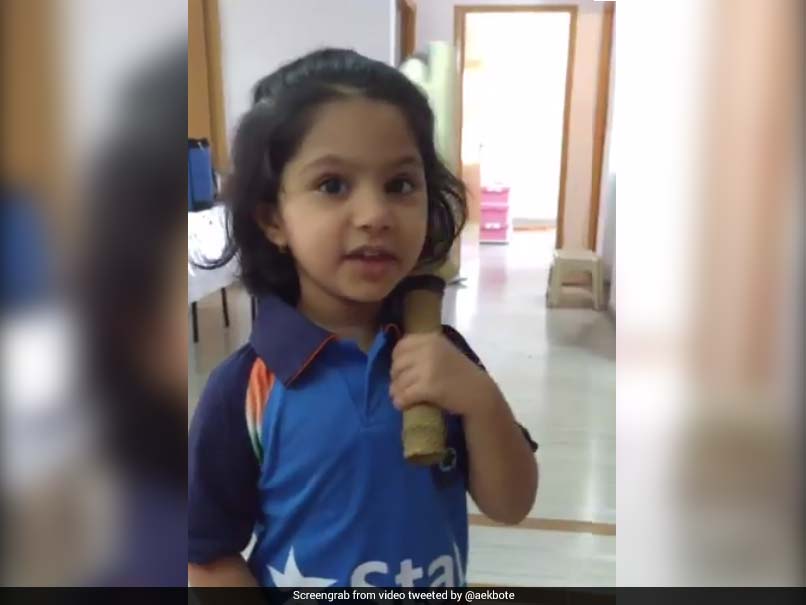 Mithali Raj responded to a fan's video on Twitter.
©
Indian women's cricket icon and team captain Mithali Raj created many waves during the recently-concluded ICC Women's World Cup in the United Kingdom. Though the Indian stars fell agonisingly short of lifting the trophy for the first time, the whole country showered praise on the team. Mithali is now the face of women's cricket in India and young enthusiasts look up to the 34-year-old. Mithali, on Thursday, responded with delight to a video uploaded by a fan (Twitter handle @aekbote) in which a little girl can be seen dressed up as the India captain. "I'm the captain of Indian cricket team," the girl says.
"This is cute! May she achieve her endeavours in all the spheres of life!" Mithali responded.
The child had dressed up as Mithali as part of a school assignment where they had to dress up as their favourite national leader, and she chose the women's team captain.
During the World Cup, Mithali became the first woman cricketer to score seven consecutive half-centuries in One-Day Internationals (ODIs) and also became the highest run-getter in the ODIs as she surpassed former cricketer and captain of England women's team Charlotte Edwards.
The right-hander was chosen captain of the ICC Women's World Cup 2017 team. Besides Mithali, Harmanpreet Kaur and Deepti Sharma were the other two Indians included in the ICC's team.
"The team also did well in the World Cup. Overall I think it was, I wouldn't say, good, because of the result. But, we have created that buzz about women's cricket in India among people. I am only hoping it will be good times from henceforth," Mithali said after the World Cup.