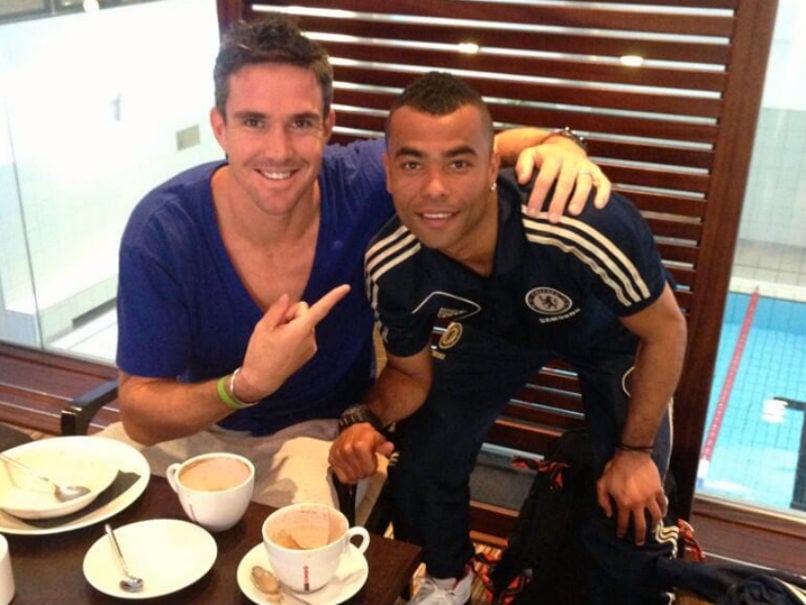 Kevin Pietersen, who is a Chelsea fan, with the London club's former defender Ashley Cole. (FILE PIC)
© Kevin Pietersen/Facebook
Former England cricketer Kevin Pietersen is a known Chelsea FC fan and was in high spirits before the start of the FA Cup quarter-finals between the runaway Premier League leaders and Manchester United. The middle-order batsman thought it was an opportune time to take a dig at United midfielder Marouane Fellaini and tweeted, "Thumbs up for Fellaini winning another raffle here at @ChelseaFC this eve!." However, twitterati were not amused and decided to turn the tables on the South African-born cricketer.
It was pretty much a massacre after that as Twitter users brutally trolled Pietersen for his outfit.
Here are some of the funniest ones:
Pietersen at least had something to cheer about as Chelsea beat Manchester United 1-0 to join Arsenal, Tottenham Hotspur and Manchester City in the FA Cup last four.
Midfielder N'Golo Kante scored the only goal of the quarter-final as Chelsea dominated the match after the Red Devils had been reduced to 10 men following Ander Herrera's sending off.