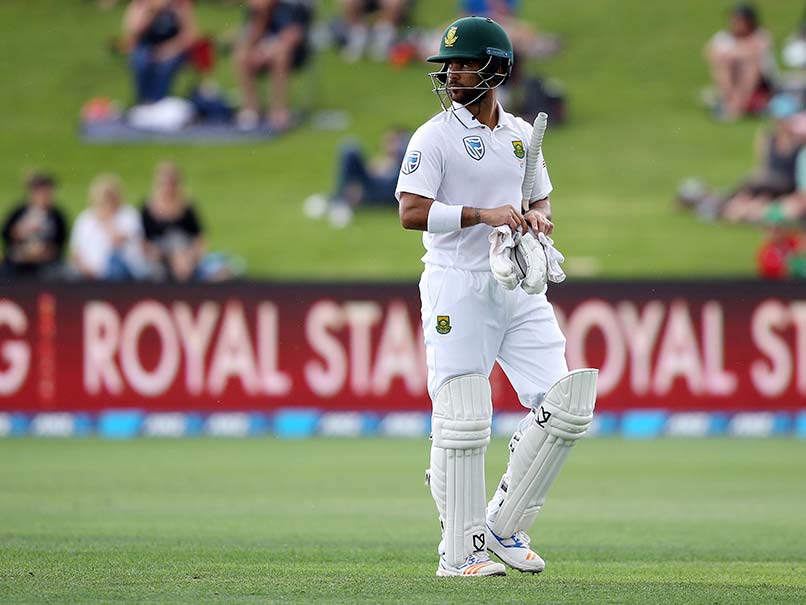 JP Duminy hoped that Cricket South Africa (CSA) would continue to use his talents.
© AFP
South Africa all-rounder JP Duminy has decided to retire from Test and first-class cricket with immediate effect but will remain available for the limited-overs. Duminy announced his decision in a statement, released by Cricket South Africa on Saturday. "In the years ahead, my focus will be placed on attaining limited-overs cricket success for South Africa and the Cape Cobras, along with attending to my young family, who has been incredibly supportive and understanding.
"I have thoroughly enjoyed the privilege and opportunity to represent my country in 46 Tests and the Cape Cobras in 108 first-class matches overs the past 16 years. It is an experience that cannot be replaced and one I will always cherish," Duminy stated.
"I have decided to retire from first-class and Test match cricket with immediate effect." - @jpduminy21 pic.twitter.com/bauDYRKpKj

— Cricket South Africa (@OfficialCSA) September 16, 2017
Duminy has been under fire in recent months for his poor performances. He was dropped from the Test team after the first match at Lord's in the four-match series against England in July.
The 33-year-old returned home ahead of the third Test. He also opted out of the opening round of first-class fixtures.
"Test cricket has always been the pinnacle and I've been fortunate enough to experience some memorable highlights with the Proteas and also in first-class matches with the Cape Cobras," Duminy, who scored six centuries at an average of 32.8 and has taken 42 wickets in his 46 Tests, said.
"In recent years I have been privileged to be a senior member and custodian of a special team environment and culture which has made me very proud," he added.
He expressed hope that CSA and local franchise Cape Cobras would continue to use his talents.
"I will however not be lost to first-class cricket; I have offered my services to the Cape Cobras and the coaching staff as a mentor/consultant and will be involved as they see fit. There are many talented youngsters coming through our domestic system and I would love to help where I can.
"I've had the privilege of working with the squad in this role over the last two weeks and I have thoroughly enjoyed it," Duminy, who made his debut for South Africa in Australia in 2008, said.