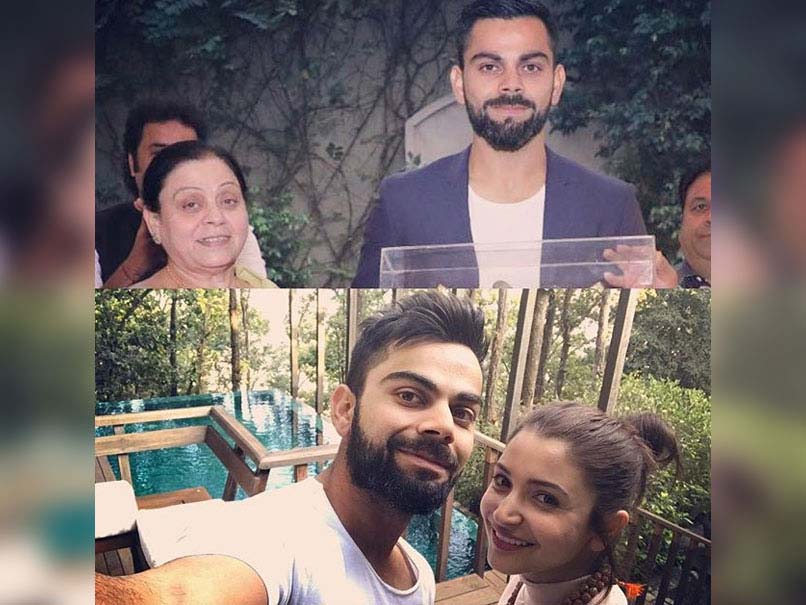 International Women's Day: Virat Kohli posted a special messdage for his mother and Anushka Sharma.
© Virat Kohli/Instagram
Virat Kohli had taken to social media to profess his love for Anushka Sharma on Valentine's Day and to mark the International Women's Day, the Indian skipper put a heart-warming message on Instagram for the "two strongest women" in his life -- his mother and Anushka Sharma. The Indian cricketer posted a collage featuring his mother Saroj and Bollywood star Anuskha with a caption: "Happy women's day to every woman out there, but specially to the two strongest women in my life. My mom for looking after the family in toughest times in life and @anushkasharma for fighting against the odds regularly and standing up for righteousness and changing the norms #happywomenday."
Known for his aggressive demeanour on-field, Kohli showed his chivalrous side.
India led by Kohli beat Australia by 75 runs in the second Test in Bengaluru to level the four-match series 1-1.