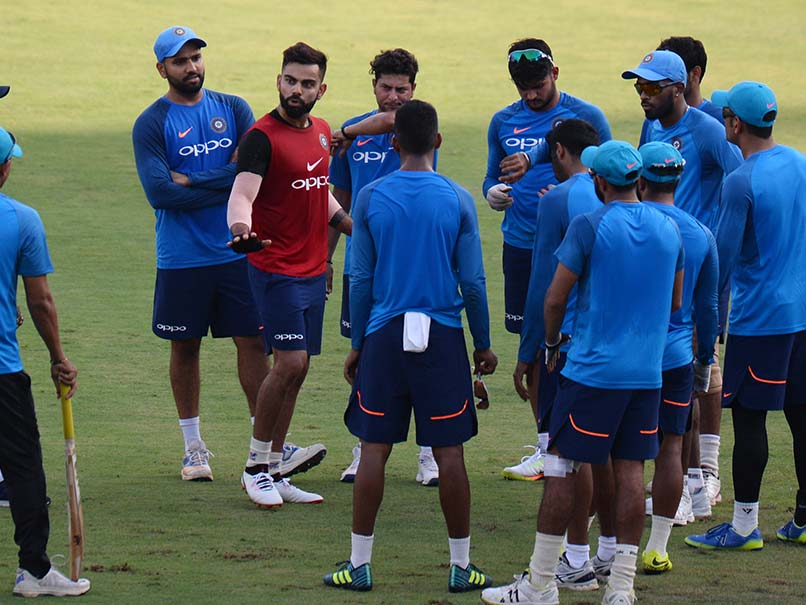 India lost the 1st ODI of the series against New Zealand.
© AFP
The second One-Day International (ODI) between India and New Zealand here became embroiled in controversy hours before its start with allegations of corruption against curator Pandurang Salgaoncar.
A television channel claims to have conducted a sting operation in which reporters posing as bookies approached the curator asking for a pitch which will favour the fast bowlers of one of the competing teams.
The curator is seen and heard on camera agreeing to the demands. "It will be done," Salgaoncar is quoted as saying by India Today.
"It is a very good pitch on which 337 runs will be chaseable. There is no doubt about it," he added.
"I told you this will be a 340-run wicket either way."
Salgaoncar and others are also seen walking on the pitch. "It's not allowed still we did it. The BCCI observer is also sitting around," Salgaoncar said.
"No stranger can access the pitch. That is the BCCI and ICC's law.
"If the BCCI and ICC ask me tomorrow I will say no one came, I don't know," he added.
The Board of Control for Cricket in India (BCCI) has promised swift action on the issue.
"We will take the strictest action. I am not yet aware of the full thing," BCCI Acting Secretary Amitabh Chaudhary said.
"It a very serious matter. Whoever is responsible will be dealt with properly, there is no doubt about that. There is zero tolerance for such things.
"I have also talked to the Maharashtra Cricket Associated chief on this," he added.
"This is more shocking as Pandurang Salgaoncar himself was a first class cricketer."
The Supreme Court appointed Committee of Administrators (CoA) has also taken a dim view of the matter.
"The CoA doesn't approve of such things. We will take the strictest action," CoA chief Vinod Rai said.
Salgaoncar represented Maharashtra as a fast bowler from 1971-82. He has also served as chief selector of the Maharashtra Ranji Trophy team.
(This story has not been edited by NDTV staff and is auto-generated from a syndicated feed.)