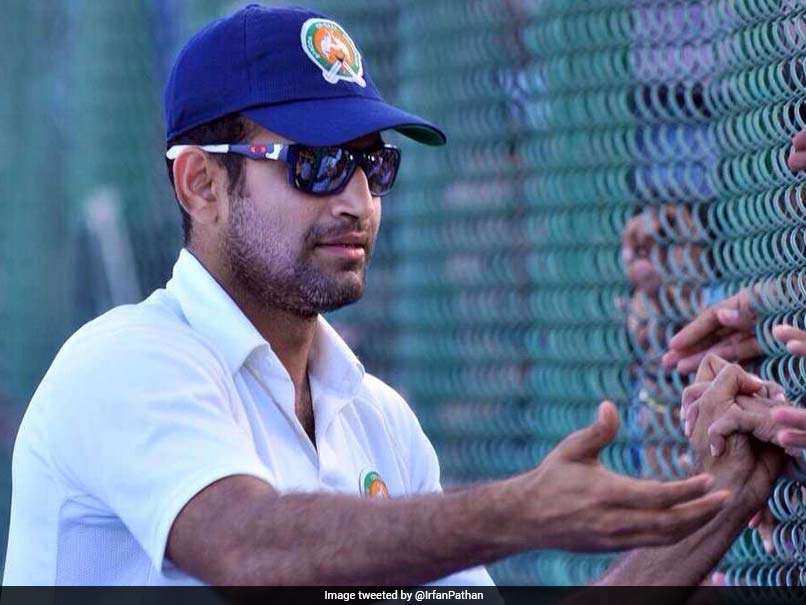 Irfan Pathan last played a Test match in 2008 against South Africa.
© Twitter
Former India all-rounder Irfan Pathan's wait in the wilderness seems to have no end. It has been five years since he played any limited-overs match for India, and nine since he played a Test match. Irfan, who is known for his hat-trick against Pakistan in Karachi, admitted that time was running out fast for him to make a comeback into the Indian team. "I know that I'm - you know, I'm standing on thin ice," Irfan told Cricinfo in an interview.
"I started early this season and I'm doing everything that I could to hopefully achieve my dream in the future," he says. This season is going to be very, very crucial," Irfan, who is leading Baroda in the ongoing Ranji Trophy tournament, said.
There was a time when IPL teams were ready to shell out big amounts to ensure that Irfan was on their roster but the last edition didn't see even one franchise responding when his name was called, not once but twice.
Pathan was eventually brought in as a replacement for Dwayne Bravo, who was ruled out of IPL 10 with a hamstring injury.
Once touted as one of the best all-rounders, Pathan revealed about a time when he played for nine consecutive days and suffered an injury.
"I was playing a Champions League game, the semi-final," he recalls. "We lost the game. The same night we took a flight (back to India). A couple of days in between and I played a three-day game against England. Third day, the last day, I took a flight to Baroda. From the next day onwards, I played a Ranji Trophy game against Karnataka. I scored a hundred in that game, bowled more than 20 overs in an innings, so I played about nine days continuously," the all-rounder said.
"My knee flared up and I got a fracture. So, in ten days I took an international flight, played a T20 game, came to India, I was still jet-lagged, played a three-day game, scored 45 against England, bowled more than 20-25 overs (19 overs), took a flight on the third day, played the Ranji Trophy whole game, and on the last day I got injured. Who plays that? No one plays seven days of continuous first-class cricket. So that was my commitment and eventually I got injured," Irfan said.
"I haven't talked about this but this is what happened before I got injured. So, if not me, even the fittest guy would get like, you know - in terms of energy, people used to call me powerhouse because I can go on the whole day and energy was never an issue, but managing workload sometimes was an issue with me. Sometimes I used to overwork, so that was a main issue and this was happening exactly that way. I needed help as well, and I asked for help and I didn't get help," he said.
Irfan, who made his Test debut against Australia in 2003 at the Adelaide Oval where he dismissed Matthew Hayden as his maiden scalp, last played a Test match in 2008 against South Africa.
Since his last ODI in 2012 against Sri Lanka, Irfan has played 17 List A matches and has claimed 19 wickets.
Since his last Test in 2008, Irfan has made just 36 First class appearances and scored 1749 runs at an average of 32.38. He has also claimed 120 wickets at 22.95.