Story Progress
Back to home
Delhi's Mohit Ahlawat Rips Apart Record Books, Smashes 300 in T20 Match
Mohit Ahlawat has played three first class matches for Delhi.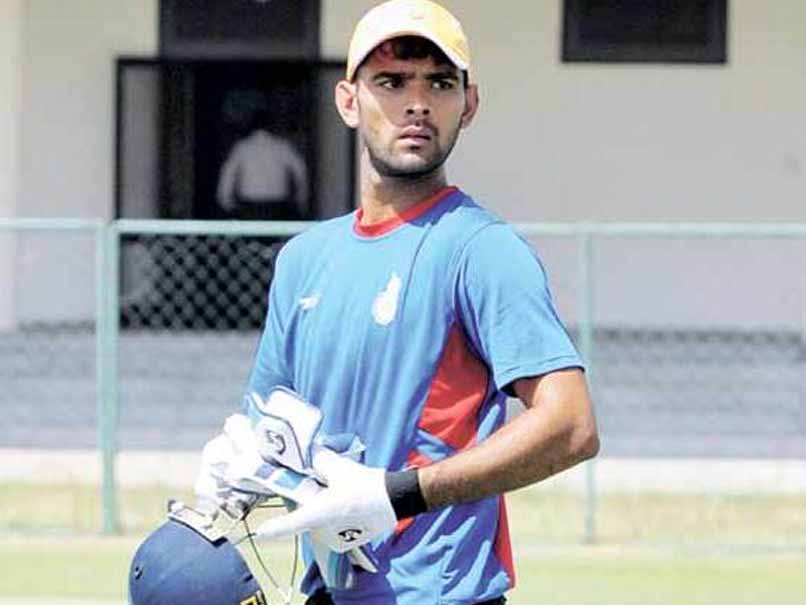 Mohit Ahlawat scored a triple century in Twenty20 cricket on Tuesday.
© KK Senthil Kumar/Twitter
Highlights
Mohit Ahlawat scored his 300 off 72 deliveries

His innings included 39 sixes

He also hit 14 boundaries during his knock
Delhi cricketer Mohit Ahlawat ripped apart the record books on Tuesday when he smashed an incredible 300 not out off just 72 balls, hitting an unbelievable 39 sixes, in a Twenty20 match at Lalita Park in New Delhi. The 21-year-old, who has played three first-class games for Delhi, was playing for Maavi XI against Friends XI in the Friends Premier League. In those three first-class matches, all of which he played in October 2015, the youngster only managed five runs with the highest score of four.
A wicketkeeper-batsman, Ahlawat also punished the rival bowlers with 14 fours as his side put 416 for two in 20 overs on the board and won the match by 216 runs.
The size of the ground and quality of bowlers however are unknown factors.
Scorecard of Delhi's Mohit Ahlawat's 300 runs in a T20 match. @mohanstatsman pic.twitter.com/RM2AbldY4S

— Umang Pabari (@UPStatsman) February 7, 2017
With the mind-boggling innings Ahlawat has created history by becoming the first batsman to score a triple-century in a Twenty20 match at any level.
He was batting on 250 at the end of 18 overs and went to score his last 50 runs in the remaining two overs of the match, including 34 off the last one. He hit five consecutive sixes off the last five balls of the innings.
Apart from Ahlawat his teammate Gaurav went on score 86 runs for Maavi XI.
While Ahlawat debuted in first class cricket against Rajasthan, he also went on to play two more games against Vidarbha and Haryana.
"I was feeling good out there in the middle. I was middling the ball. I knew I could get to the 300-run mark if I batted for 20 overs. After the 17th over I felt I had a realistic chance of getting to the figure. I thought if I could get at least 12 balls from final 18, I could get there. Fortunately, things went my way," Mohit told Cricket Country.
Promoted
The highest score of Twenty20 cricket, not including club cricket, belongs to West Indies great Chris Gayle who had hit 175 not out in an Indian Premier League (IPL) match for the Royal Challengers Bangalore in 2013. In Twenty20 Internationals, Australia's Aaron Finch holds the record most runs in an innings when he scored 156 against England in 2013.
(With inputs from PTI)
Topics mentioned in this article