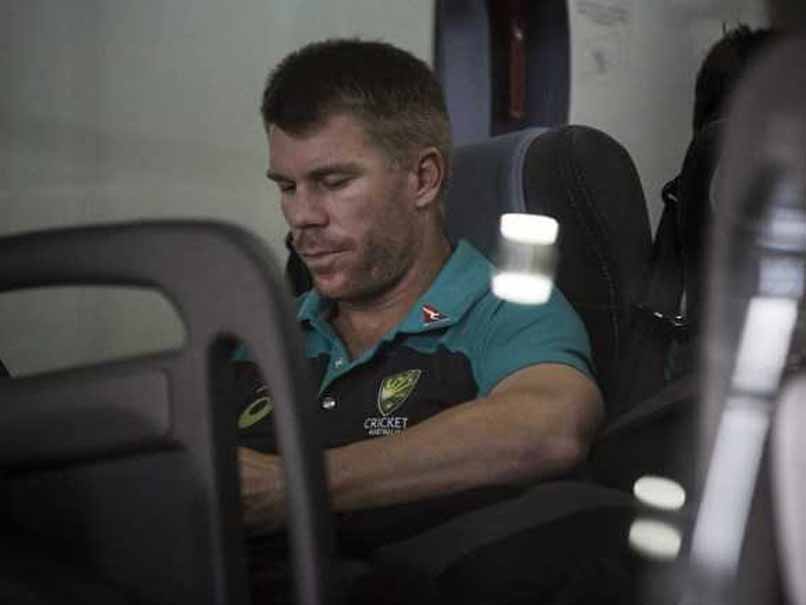 David Warner said he took responsibility for his part in the ball-tampering scandal.
© AFP
Australian opener David Warner on Thursday apologised to fans and said he took responsibility for his part in the ball-tampering scandal that has shocked the cricketing world. The devastating opening batsman took to Instagram and wrote: "To cricket fans in Australia and all over the world. I am currently on my way to Sydney. Mistakes have been made which have damaged cricket. I appologise for my part and take responsibility for it. I understand the distress this has caused the sport and its fans. Its a stain on the game we all love and I have loved since I was a boy. I need to take a deep breathe and spend time with my family, friends and trusted advisers. You will hear from me in a few days."
Steve Smith and Warner were on Wednesday banned from playing cricket for Australia for a year over a cheating scandal that has rocked the sport and dragged their side's reputation through the mud. Both players have also been ejected from this year's Indian Premier League (IPL), losing contracts worth nearly $2 million each.
Cricket Australia (CA) said Smith and Warner had been suspended from "all international and domestic cricket" while opening batsman Cameron Bancroft has been banned for nine months over the ball-tampering incident during the third Test in South Africa.
CA said in a statement that Bancroft, 25, who has played just eight Tests, had attempted to "artificially alter the condition of the ball using sandpaper". The aim would have been to generate more swing for Australia's bowlers.
Smith -- the world's number one Test batsman -- was charged with knowledge of the potential plan but Warner was charged with developing the plan and instructing Bancroft to carry it out.
The CA statement said Smith and Bancroft would not be considered for team leadership positions until a minimum of 12 months after the end of their suspensions, but Warner will be barred from such positions in the future.